Wrestling Omakase #104: G1 Climax 29 (Nights 2 & 3), AEW Fight for the Fallen & ROH Woes w/ Sean Sedor
Episode 104,
Jul 15, 2019, 03:25 AM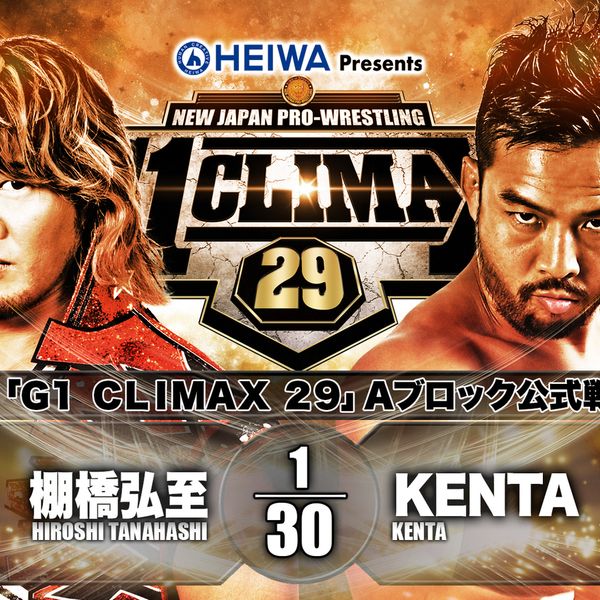 It's a packed and varied episode of Omakase as we talk two more nights of the G1, AEW's third event and ROH's ongoing attendance woes.
This week on Wrestling Omakase we've got a packed episode on a ton of different topics! John is joined by returning guest and VOW's resident ROH expert
Sean Sedor
, and we open up the show with a long discussion on that very promotion. More specifically, we discuss ROH's ongoing attendance woes, including their 30% drop from last year so far in 2019, upcoming attendances that look like they'll be even worse, how they got to this point and what possible niche they could fill in a post-AEW world, where NJPW's ongoing US expansion fits into ROH's woes and their future position, what they can do to begin rebuilding, and more.
Once that's out of the way we move on to talking AEW's third show, Fight for the Fallen from Jacksonville. John's favorite match on this show may not be one you expect, and they talk at length about why someone they didn't enjoy in his previous promotion is now maybe even under-utilized here. John and Sean break down the entire show, which they agree was the weakest of the three AEW shows so far, and John breaks down some major issues they have with AEW's booking thus far. Then attention is turned to the G1 Climax 29, as we save the best for last and discuss Nights 2 & 3. We break down all ten G1 matches so far including a ton of stuff we absolutely loved, as the G1 is off to a strong start this year. Hear us talk Juice-Shingo, Taichi-Moxley, Okada-ZSJ, Tanahashi-KENTA and much more. Afterwards we preview all four of the upcoming G1 shows this week (Monday in Hokkaido and then three straight days in Korakuen) as John and Sean each pick a most anticipated match for each card. Finally we wrap things up with an ROH-focused mailbag!