Episode #131: Post Batuu
Episode 131,
Jul 15, 2019, 11:10 PM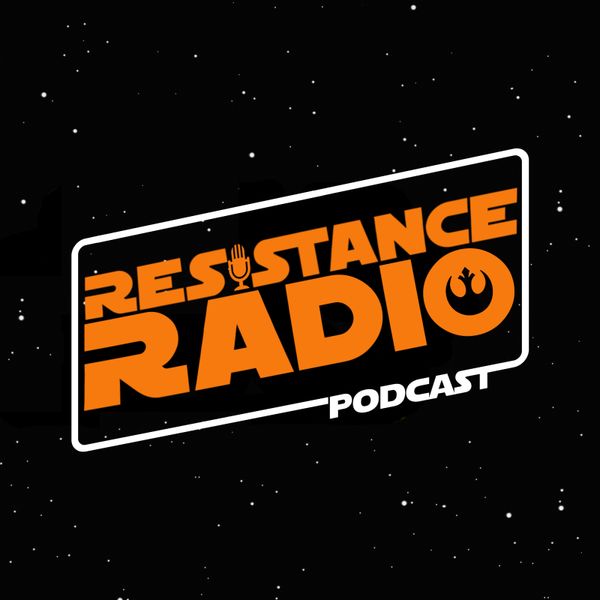 Resistance Radio is back with all the latest news from a galaxy far far away. Join Mikey and Donya and they do a run down of all the latest Star Wars news, and insights from Galaxy's Edge.


Don't forget you can support the podcast
on Patreon
with lots of special perks, including special after dark episodes that go beyond just Star Wars. Check it out!
Today's podcast is brought to you by
audible.com
– get a FREE audiobook download and 30 day free trial at
http://www.audibletrial.com/resistanceradio
. With over 180,000 titles to choose from for your iPhone, Android, Kindle or mp3 player. Get the latest Star Wars audiobook for free!
Star Wars Celebration 2020 Tickets are almost sold out! Make sure you get any tickets you need before they are all gone. Also if you are going don't forget to look out for Donya and Mikey
Mark Hamill suggests that 'The Rise of Skywalker' will be his last Star Wars film
The Rise of Skywalker also gives us a new trooper - the Sith Trooper. Is this trooper a new form of protector for the emperor? for Kylo?
Gina Carano talks about filming for The Mandalorian, and how this new show has been something that has both challenged her and also opened up new doors for her.
D23 Expo is coming up in August and we have confirmation that there will be a Disney+ Panel on August 23rd at 3:30pm
Lucasfilm has released more Star Wars: Galaxy of Adventures — boy does the Ewoks scare Mikey
Disney has revealed dates for the opening of the 2nd Galaxy's Edge ride.
If there are any further technical issues, feel free to contact Hypable's podcast manager at andrew@hypable.com or tweet @HypablePodcast