[Unedited] John Eddy interviewed by Steve Butzel
Episode 7,
Jul 25, 2019, 03:53 PM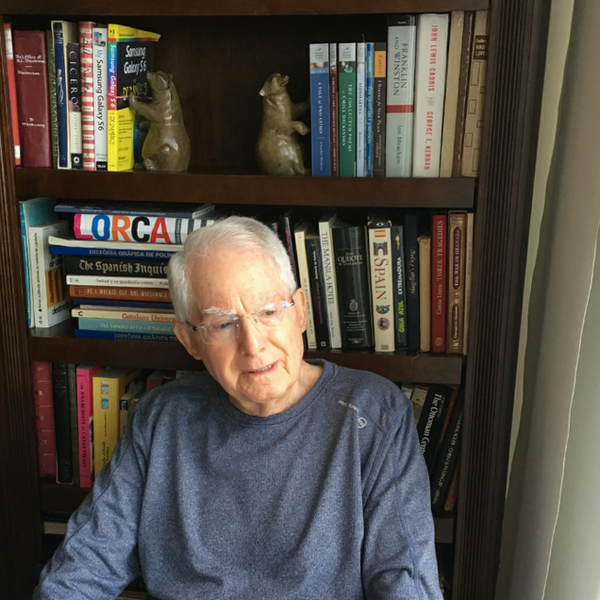 In Episode 6, we featured a small snippet of Director Steve Butzel's interview with John Eddy, a retired U.S. Foreign Service officer. Hear the whole interview here!
John J. Eddy is a retired U.S. Foreign Service officer living with his wife of 50 years, Armonía, originally from Spain, in Portsmouth, New Hampshire.  They have four children, born in Venezuela, El Salvador, Colombia, and Barbados, and five grandchildren. Eddy was Consul General in Bombay, India; Consul General in Dhahran, Saudi Arabia; Deputy Chief of Mission, Bridgetown, Barbados; Director, Office of Regional Economic Policy, Latin America and the Caribbean; Senior Advisor, Political and Security Affairs, U.S. Mission to the United Nations; and Senior Special Assistant, Director General of the Foreign Service. His book, FUNNY IN PARTS: The Diary of a Foreign Service Officer (Author House, 2011), showed how U.S. foreign policy is often first gestated among Foreign Service officers abroad. The book recounts amusing, sometimes harrowing stories of Foreign Service families in exotic locales.