Andy Parfitt - BBC executive
Episode 88,
Aug 13, 2019, 06:41 PM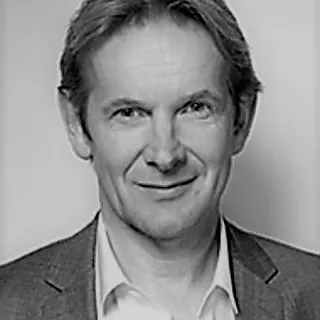 The boy from near Bristol who went from working in theatre to becoming the longest-serving Controller of Radio 1, this is the life of Andy Parfitt.


In this hour of 'Radio Moments – Conversations', Andy tells of his first radio memories, his love of music, and how he landed a BBC studio manager role.


He shares stories from his early days at Broadcasting House, working with those whose backgrounds he detected as different from his own; and how he moved on to produce some legendary programmes alongside some of the broadcasting greats.


Andy gives insight into the birth of the old BBC Radio 5 and how his role positioned him for the move to Radio 1.  As Controller, in due course, he was to seize the reins of a network as it emerged from huge change and help steer it back over the 10m listeners mark.  He tells of how his BBC role grew; how he got on with Chris Moyles; and how he felt walking out of the BBC for the last time.  Andy reflects too on what his lengthy spell at the BBC taught him about life and leadership; and how he puts those learnings into practice now, in the latest chapter of his life.


In his own words, this is the Andy Parfitt story.
Hear the whole 'Radio Moments Conversations' series 
here
– and sign up for the regular podcast for this ongoing series. Music by
Larry Bryant
.