Daisy Age hip hop, Definitely Maybe in the dock, Friendly Fires
Episode 166,
Aug 24, 2019, 03:00 AM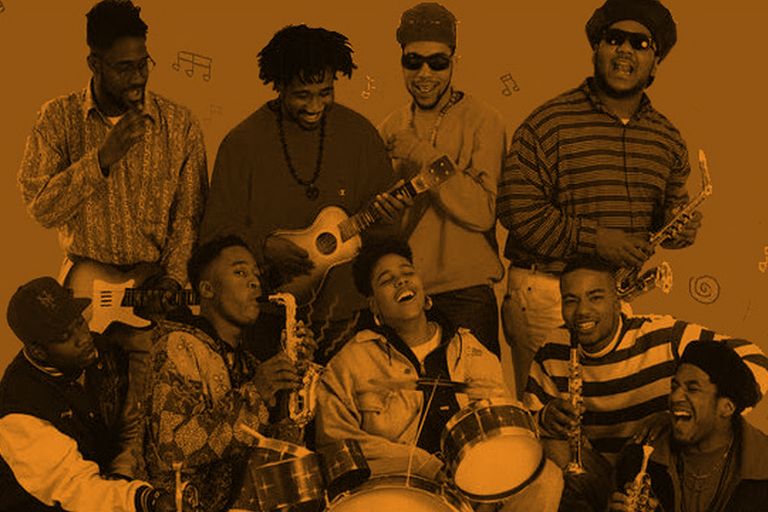 This week arts journo and Melody Maker veteran DAVID BENNUN and Face/Arena graduate MARK HOOPER join Siân and Andrew to discuss what's good in rock, pop, roll and miscellaneous for the summer dog days. On the podcast…
TRIBAL GATHERING: The first proper compilation of Daisy Age hip hop is out. What made A Tribe Called Quest, De La Soul, Queen Latifah and friends so great and where can we still see the vibrations of "da Inner Sound, y'all"? 
BACK TO THE OLD HOUSE: Can rave-besotted recovering indie band Friendly Fires elbow their way up to the Hot Chip/Simian Mobile Disco premier league of couture house music with, you know, actual songs?
OUR KID'S ELECTRIC: It's 25 years since Oasis released their debut album 'Definitely Maybe'. Greatest rock debut of the past half-century or catastrophic blind alley from which British rock has yet to escape? Or a bit of both? 
Plus exciting tunes from our panel, Closing Time Chatter and David Bowie in dub…
Produced and presented by Andrew Harrison and Siân Pattenden. Audio production by Elsie Bath at Soho Radio, London.
Bigmouth is a Podmasters production. 


Get every episode of BIGMOUTH a day early, plus the famous EXTRA BIT, when you
back us
on the crowdfunding platform Patreon.