A big week down south.
Season 7, Episode 32,
Aug 28, 2019, 10:47 AM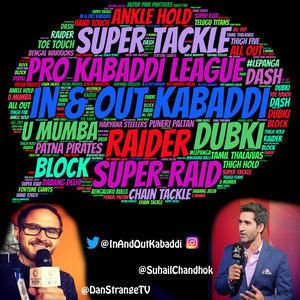 @InandOutKabaddi bring you all the quick, up to date action from the #PKL. With chat, previews, reviews and inane repartee @suhailchandhok and @danstrangetv take you through all that is important and some things really unimportant from the thrilling sport of #ProKabaddi.


Back for #PKL 7 is @inandoutkabaddi with @suhailchandhok and @danstrangetv.

Ready for another action packed 13 weeks and now condensed into #10minutepods, we preview, review and chat all things #prokabaddi bringing you up to date fast! 


This time: 
•Bengaluru a sporting power house
•The dream home opponents...or not
•A big last few days in Delhi
•Bengal's defensive frailties 

#ProKabaddi #LePanga #InandoutKabaddi #PKL