Ep 99: Celebrate a Century of Women in Law at Middle Temple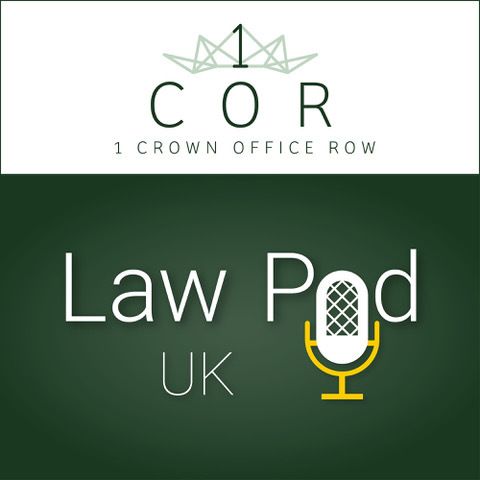 Middle Temple's exhibition celebrates the centenary of the admission of women to the legal profession. It consists of 25 portraits of women Middle Templars over the last 100 years, including Helen Normanton, the first woman to become a member of an Inn. It is accompanied by a digital exhibition of many more of our distinguished women members. The exhibition curated by Rosalind Wright CB QC, a Bencher of Middle Temple with specially commissioned photography by Chris Christodoulou. The portraits are exhibited in order of Call to the Bar.
We were lucky enough to be guided around this fantastic exhibition by the curator, Rosalind Wright CB QC.  Listen to Rosalind discuss the first 100 years of women in law with Rosalind English in the latest episode of Law Pod UK.
Visit the exhibition, and listen along, to see the women past, present and future who have changed the legal landscape at Middle Temple
here
.
When: 2 September 2019 to 31 January 2020
Amendment: Baroness Helena Kennedy's article and further literature surrounding Bertha Cave's application and acceptance to Gray's Inn as 'B Cave' has now been shown to be fictitious. However, Bertha Cave was a very early pioneer of women's rights and, unfortunately unsuccessfully, took the benchers to the House of Lords to argue her case for inclusion."