502 - The Outsider, Bryan Silverbax & R.I.P. Old Dick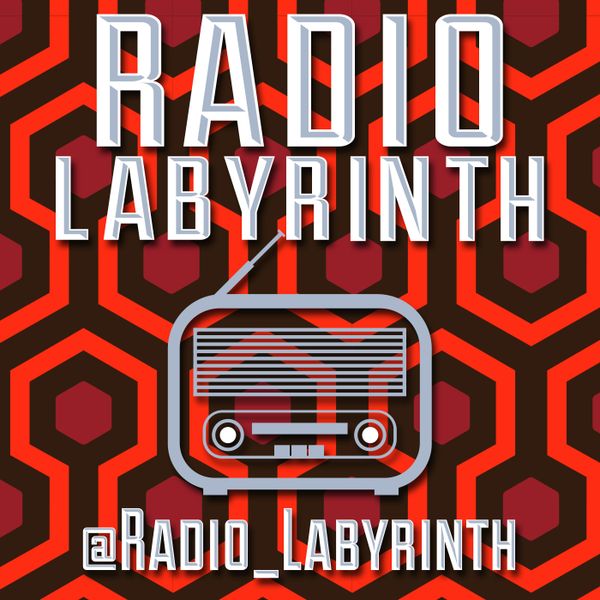 Become a Radio Labyrinth Patron!
https://www.patreon.com/Timandrews
Our website!
https://radiolabyrinthpodcast.com/
Social Media:
Twitter -
https://twitter.com/radio_labyrinth
Facebook -
https://www.facebook.com/radiolabyrinth/
_________________________________________________________
Welcome our guest, Atlanta artist (and actor!), Bryan Silverbax. Bryan talks about drawing insert cards for Upper Deck and Topps trading cards, his amazing comic book cover art, custom prints and his own work on Scout Comics', Metal Shark Bro & Loggerhead [Bryan's character]. 
Plus, Bryan has a recurring extra roll as a policeman in HBO's new series adaptation of Stephen King's, "The Outsider" (starring Jason Bateman and filmed in Atlanta) and we shoot the shoot about current movies, TV, podcasts, comic books, how to teach yourself better drawing & coloring technique & Staff Picks! 
Also - Don Imus tells us, "Who Died?" (R.I.P.; Rush founder Neil Peart, comedian and writer Buck Henry & Edd Byrnes from 77 Sunset Strip and Grease.
_________________________________________________________
We love our sponsors!
Atlanta Pizza & Gyro
http://www.atlantapizzagyro.com/
https://www.facebook.com/atlpizza/
Our Friends!
The Power Pod with WSB's, Jared Yamamoto, et. al.
https://podcasts.apple.com/us/podcast/the-power-pod/id1459204880
One Topic with our very own, Autumn Fischer & Greg Russ
https://onetopic.podbean.com/
The Wilder Ride with Alan Sanders and Walt Murray
https://thewilderride.com/
Bryan Silverbax Show
https://podcasts.apple.com/us/podcast/bryan-silverbax-show/id1451504886
The Regular Guys Review with Larry Wachs
https://www.stitcher.com/podcast/lawrence-wachs/the-regular-guys-review
What Happened When Podcast
http://www.mlwradio.com/what-happened-when-.html
#TheOutsider #BuckHenry #NeilPeart #Rush #SNL #HBO #JasonBateman #BryanSilverbax #ScoutComics #Art #Artists #GraphicArtist #ComicBook #ComicbookArt #ComicbookArtist #UpperDeck #Topps #SexEducation #MedicalPolice #Netflix #AdultSwim #RedLetterMedia #TheMandalorian #DisneyPlus #30Rock #NBC #EddByrnes #Grease #77SunsetStrip #TheGraduate 
Credits:
Podcast Promo Music
Lakey Inspired - "Chill Day"
https://www.youtube.com/watch?v=3HjG1Y4QpVA
https://soundcloud.com/lakeyinspired/chill-day