The Truth About Goal Setting + How to Succeed
Episode 1748,
Jan 17, 2020, 07:57 PM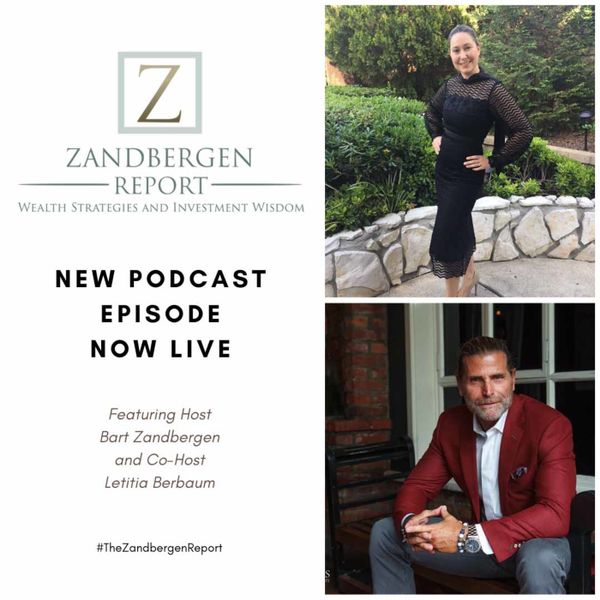 Host Bart Zandbergen and Co-Host Letitia Berbaum kicked-off the New Year with a candid conversation on goal setting. The duo shared how they individually approach goal setting and what they do to keep themselves on track throughout the year. As most people know, the resolutions that are often set in the New Year can fade very quickly, so the key is learning how to revisit the goals after they are set to monitor progress.
In this episode, learn:-How approaching goal setting with gratitude can lay the right foundation -How proper planning for goals can trigger behaviors to work towards goals -Why it's critical to check in with yourself on goal progress often to get back on track if needed -How assessing what you did in the last year that did and did not work can be helpful in setting new goals
A Quote to Consider:"You must be willing to do what others won't do, to have what others won't have." -Les Brown
The Zandbergen Report, where wealth strategies, investment wisdom and pop culture collide, is led by host Bart Zandbergen, with featured guest host Letitia Berbaum, every Tuesday at 2pm on OC Talk Radio. In addition to being streamed live in real time, the show is also available on Apple Podcasts, iHeartRadio, Spotify, Podbean and Stitcher. Catch up any time with any episode on the platform of your choice.
Interested in being a guest on The Zandbergen Report? Email podcast@bartzandbergen.com.
Learn more about Bart Zandbergen by visiting
www.BartZandbergen.com