How Your Board and Investors Think About Marketing 
Season 1, Episode 1749,
Jan 20, 2020, 12:50 AM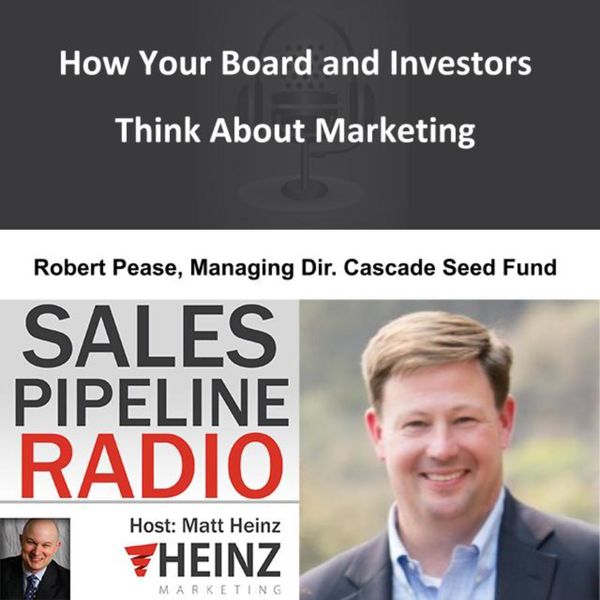 This week's episode is entitled "How Your Board and Investors Think About Marketing" and our guest is Robert Pease Managing Director at the Cascade Seed Fund.I ask Robert, as a board member, as an investor, how do you not just think about marketing, but when the company comes back and describes their marketing plan, describes how marketing is doing and how they're reporting on it, what do you as an investor want to see? What are you looking for?
You'll love his message around audience message and offer.  I also ask him, thinking about the life he's lived, the career he's had, the mistakes he's made....What's a piece of advice, or a lesson, or an experience you would share with others that hopefully they can learn from as well?  Listen in or read the full transcript on the Heinz Marketing Blog starting 1/20/20.  
Sales Pipeline Radio is hosted by Matt Heinz of Heinz Marketing which is a program on the Funnel Radio Channel.
   
______________________________________________________________________________
Sales Pipeline Radio is sponsored and produced by Heinz Marketing on the Funnel Radio Channel.  I interview the best and brightest minds in sales and Marketing.  If you would like to be a guest on Sales Pipeline Radio send an email to Sheena.