503 - Midnight Run, Neil Peart, The Oscars, & Elbows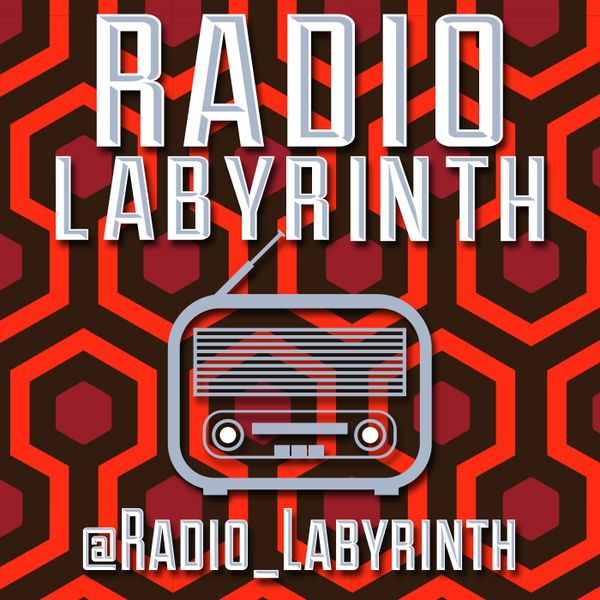 Thank you to our new Radio Labyrinth Patreon supporter, Randy Reeves!
Become a Radio Labyrinth Patron!
https://www.patreon.com/Timandrews
Our website!
https://radiolabyrinthpodcast.com/
Social Media:
Twitter -
https://twitter.com/radio_labyrinth
Facebook -
https://www.facebook.com/radiolabyrinth/
_________________________________________________________
Eatin' some bagels and talking about Jack Black, Bob Roberts (with Tim Robbins), we look forward to hearing Steph sing karaoke. Neil Peart / Rush tribute with Jon Mark Lundell, gourmet donuts, homemade pho, resisting the urge to do "problematic" accents, Ira says his people run Hollywood, Amazon bails on "The Dark Tower" (listen to the audiobooks!), HBO passes on "Confederate", LGBT fiction for elementary school kids - is it OK?, NBC News loves men who menstruate, it's tough to purchase tampons, "Better Call Saul" gets sixth, and final, season, Jeff busted David Spade using a George Carlin joke, Oscar nominations 2020, Johnny Brennan (The Jerky Boys) did a funny Cameo about Phish, 
Remembering Neil Peart & Rush, meeting Geddy Lee & Alex Lifeson, Rush and 96rock 30th Anniversary Show (2004), Tim & Jeff are going to see America, Tim watched WWE Smackdown and is going to AEW with his brother, what we've watched (and listened to!), Staff Picks and other junk.
"You Lied To Me First" - a Midnight Run Game
Ira presents another, hilarious game incorporating fact (and fiction) into Midnight Run, the classic 1988 caper movie directed by Martin Brest and starring Robert De Niro and Charles Grodin, with; Yaphet Kotto, John Ashton, Dennis Farina, and Joe Pantoliano. 
_________________________________________________________
We love our sponsors!
Atlanta Pizza & Gyro
http://www.atlantapizzagyro.com/
https://www.facebook.com/atlpizza/
Our Friends!
The Power Pod with WSB's, Jared Yamamoto, et. al.
https://podcasts.apple.com/us/podcast/the-power-pod/id1459204880
One Topic with our very own, Autumn Fischer & Greg Russ
https://onetopic.podbean.com/
The Wilder Ride with Alan Sanders and Walt Murray
https://thewilderride.com/
Bryan Silverbax Show
https://podcasts.apple.com/us/podcast/bryan-silverbax-show/id1451504886
The Regular Guys Review with Larry Wachs
https://www.stitcher.com/podcast/lawrence-wachs/the-regular-guys-review
What Happened When Podcast
http://www.mlwradio.com/what-happened-when-.html
#NeilPeart #Rush #Picard #TheOutsider #MidnightRun #CharlesGrodin #RobertDeNiro #JoePantoliano #DennisFarina #YaphetKotto #TheDarkTower #HBO #AmazonPrime #Confederate #DavidSpade #BetterCallSaul #AMC #GeorgeCarlin #JohnnyBrennan #TheJerkyBoys #JerkyBoys #Phish #KidsTry #Pennyworth #TheCircle #TheMorningShow #ArtieLange #CraigGass #GilbertGottfried #MariluHenner #TinFoilHat #SamTripoli #Joker #Scorcese #FreshAir #MonsterDCSniper #Seinfeldia #MichaelChabon
Credits:
Podcast Promo Music
Lakey Inspired - "Chill Day"
https://www.youtube.com/watch?v=3HjG1Y4QpVA
https://soundcloud.com/lakeyinspired/chill-day