"Modi ji to Abhijit Datta - It is such precautions that'll keep people safe and add might to the battle against COVID-19' - Rj Akki, Red ka bachelor
Episode 295,
Apr 23, 2020, 08:39 AM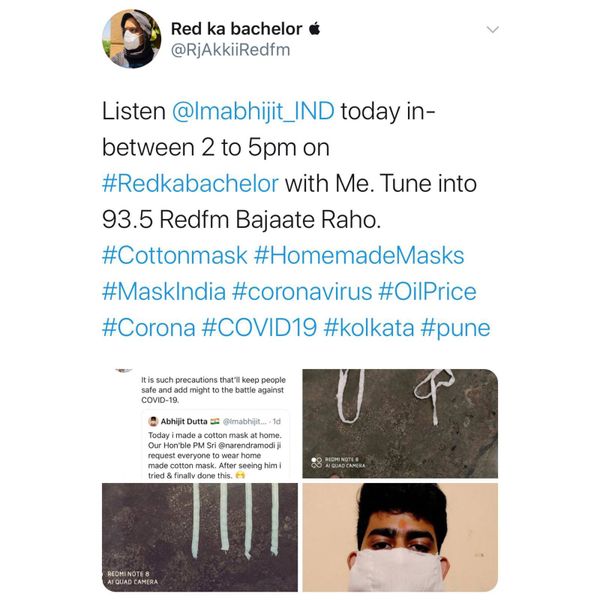 Abhijit Datta from Kolkata twitted to Modi ji "Today i made a cotton mask at home. Our Hon'ble PM Sri narendramodi ji request everyone to wear home made cotton mask. After seeing him i tried & finally done this. Face with medical mask, It's very easy to make & very comfortable to wear. Folded hands. Modi ji retwitted his tweet and appriciated. We speaks with Abhijit about this.