Podcast No.23 with Mark O'Byrne from GoldCore
Season 1, Episode 23,
Apr 26, 2020, 10:49 AM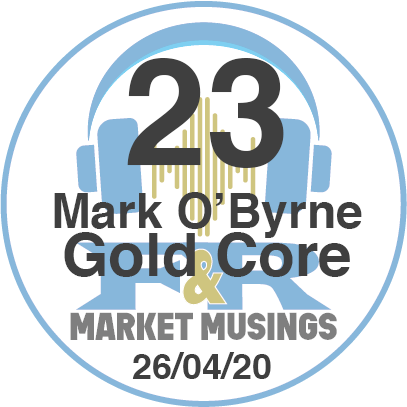 We welcome the founder and research director Mark O'Byrne from GoldCore. When it come to gold and silver Mark is your man. He explains how gold has a tried and tested performance as a store of wealth over centuries, and why he thinks everyone should look to gold especially given the current economic situation. We also talk silver, could that provide enhanced returns over gold and what are the risks?