Hard Times and Late Victorian Art
Season 1, Episode 4,
Jun 03, 2020, 07:00 AM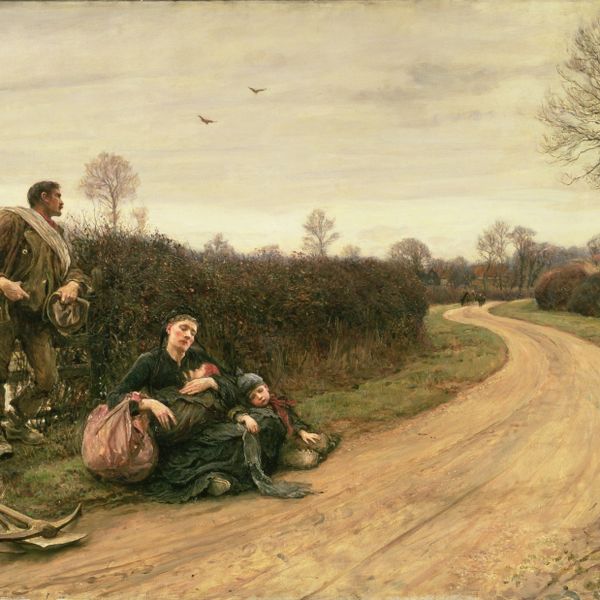 Alex Potts explores conditions of migrant and insecure labour in the Victorian period.
This talk focuses on a key instance of the social realism that played an important role in late Victorian art and culture. Hubert von Herkomer's Hard Times (1885), has to do with conditions of migrant and insecure labour at the time. Artistically, and in its address to vital social issues, it is an intriguing and complex creation. It continues to strike a chord nowadays, partly because its conception has a certain bearing on present day concerns. Our concerns, though clearly very different from those governing work such as Herkomer's, have not entirely left behind, or succeeded in radically modernizing, the Victorian conditions this work visualised, and which key figures at the time, most notably Karl Marx, subjected to such powerful critique. At the same time, the ambitions and representational configurations of the late nineteenth-century realist painting of modern life continue to inform much of the art work that examines the fabric of the modern world's social environments.