The Space of Intuition with Dr. Anuradha Chatterjee | AG 44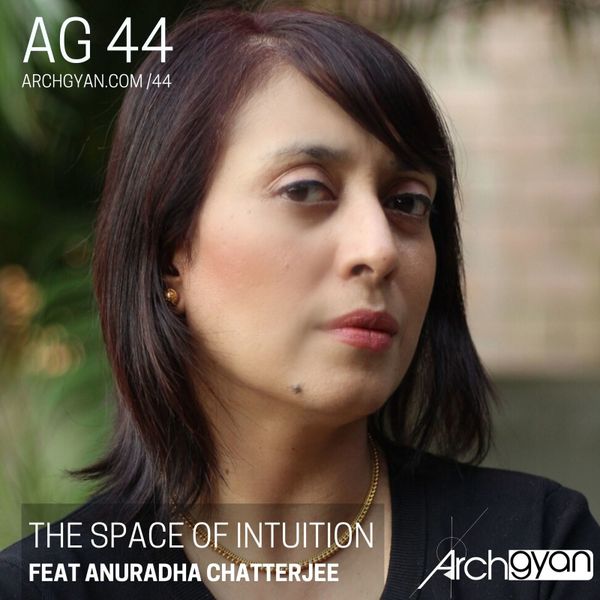 In this episode, we speak to Prof. Anuradha Chatterjee, who is presently the Dean of Faculty of Design at Manipal University Jaipur.

She shares her journey from Architecture to Academia and teaching across the world. We dive deep into the Architectural Education system in India, the various challenges it faces, integrating more of Site into Studio, tips for final year students working on their thesis, how do we teach Architectural Design, plagiarism in PHDs, Architectural Journalism, the importance of writing in Architecture, the future of Architectural Education, advice for young architects and a whole lot more.

Professor (PhD) Anuradha Chatterjee is Dean, Faculty of Design, Manipal University Jaipur. She is a registered architect in India, with M. Arch and PhD from the University of New South Wales, Australia. For close to two decades, she has taught at and has held leadership positions in premier higher education institutions in Australia (University of New South Wales, University of Sydney, University of Technology Sydney, University of Tasmania, and University of South Australia); China (Xi'an Jiaotong-Liverpool University); and India (Sushant School of Art and Architecture, Srishti Institute of Art Design and Technology, and Pearl Academy). Prior to joining Manipal University Jaipur, Dr Chatterjee was the Dean Academics at Avani Institute of Design, where she was responsible for establishing culture and systems for academic excellence. 


Dr Chatterjee is the Area Editor for Asia, Bloomsbury Global Encyclopedia of Women in Architecture 1960-2015 (edited by Karen Burns and Lori Brown, forthcoming in 2021), and has edited and authored three well received and endorsed academic books, Surface and Deep Histories: Critiques, and Practices in Art, Architecture, and Design, (Cambridge Scholars Publishing); Built, Unbuilt, and Imagined Sydney (Copal Publishing); and John Ruskin and the Fabric of Architecture (Routledge). Her recent prestigious appointments include
1) Member of Board of Review for CEPT University's M Arch / MA in Architectural History and Theory Programme;
2) Elected Companion to The Guild of St George;
3) Member of Editorial Board for Architecture, Cambridge Scholars Publishing;
4) Senior Research Fellow (Honorary), Centre for Architecture Theory Criticism History at the University of Queensland;
5) Regional Editor (Asia Pacific), Textile; Journal of Cloth and Culture. For more information,
see:
https://jaipur.manipal.edu/fod/schools-faculty/faculty-list/Dr_Anuradha_Chatterjee.html
and
https://anuradhachatterjee.wixsite.com/architecture