Life in the Peloton – Paul De Geyter
Season 8, Episode 79,
Jul 01, 2020, 07:07 PM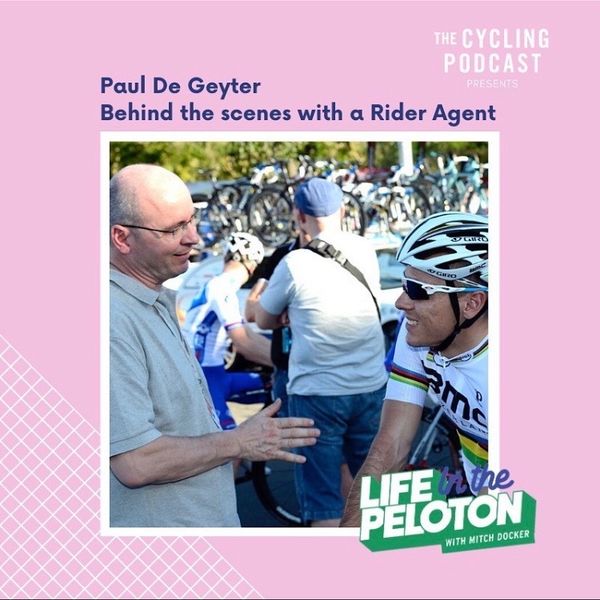 This week, Mitch Docker interviews his former manager, Paul De Geyter, to get the lowdown on the mechanics of rider contracts, who are the best and worst team managers to work with, and how the  coronavirus crisis might be affecting the transfer market.
Now retired, De Geyter, who was also general manager at WorldTour team Lotto-Soudal, was one of the first rider managers, with the late Frank Vandenbroucke one of his early clients.
De Geyter talks freely about how the UCI regulations affect the way agents and managers work and the process of agreeing deals for a wide range of riders, from domestiques to team leaders.
This episode is sponsored by Babbel
, the app that makes learning a foreign language fun. It is designed to quickly get you speaking your new language within weeks with daily 10 to 15 minute lessons. Lessons are lovingly created by over 100 language experts (real people!), and not by a translation machine. With Babbel you can choose from 14 different languages, including, Spanish, French, Italian, and German.
Right now, Babbel is offering listeners to Life in the Peloton six months free with a purchase of a six month subscription. Go to
https://begin.babbel.com/en_play/
, and use the promo code CYCLE on your six month subscription.
Keep in touch with Life in the Peloton
Keep up to date with everything that's going on with Life in the Peloton at my website
lifeinthepeloton.com
Check out my range of Life in the Peloton merchandise on our Etsy store too, from beanies and caps to embroidered tees, logo tees and much more.
Visit the Etsy store.
Or follow on social media:
Instagram:
@lifeinthepeloton
Twitter:
@lifeinthepelo
Theme music

The theme music for Life in the Peloton was composed by Pete Shelley, who was lead singer of the punk band Buzzcocks. It was commissioned by the production company behind Channel 4's coverage of the Tour de France in the 1980s and was used as the theme music for the nightly highlights show. Pete died in December 2018. We were given permission by Pete's widow and his manager to continue using the music for the theme tune to Life in the Peloton. To hear more about the music, listen to the Andre Greipel episode of Life in the Peloton.