Worse than Ezra - July 1995
Season 5, Episode 31,
Jul 29, 2020, 03:18 PM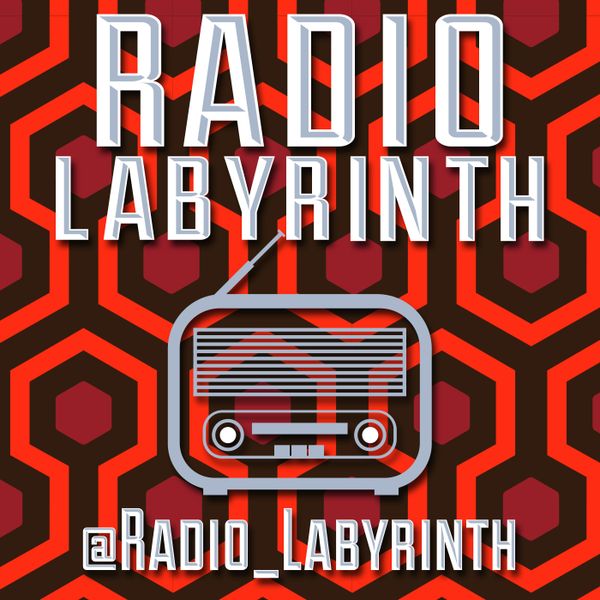 HOT, NEW ITEMS!
Radio Labyrinth Face Covering!
https://www.storefrontier.com/product/keepitcovered
New Fooksie-Art T-Shirt!
https://www.storefrontier.com/product/radiolabyrinthfooksiefan
Follow our YouTube page!
https://www.youtube.com/watch?v=NffUUGgqgUs
Become a Radio Labyrinth Patron!
https://www.patreon.com/Timandrews
Our website!
https://radiolabyrinthpodcast.com/
Social Media:
Twitter -
https://twitter.com/radio_labyrinth
Facebook -
https://www.facebook.com/radiolabyrinth/
_________________________________________________________
"Worse than Ezra" 
This week: Steph's a gimp, we talk about 'the mask', HBO's Perry Mason renewed for a second season, "Bill & Ted 3" release to be VOD, Mike Tyson is gonna fight again, Adult Swim going tits up?, Amazon's 'The Boys' gets a THIRD season, Spencer Grammer was stabbed, & R.I.P. to: Regis Philbin (88), John Saxon (83), Olivia de Havilland (104)
PLUS: We revisit July off 1995; the movies, the culture, the music and TV! What We're Watching & Staff Picks.
#TheBoys #RegisPhilbin #JohnSaxon #PerryMason #MikeTyson #BillAndTed #AdultSwim #Smartless #JasonBateman #Muppets #Becky #KevinJames #TheUmbrellaAcademy #BabylonBerlin #TraciLords #JoeRogan
Our NEW weekly updated playlist - Summer Road Songs!
https://open.spotify.com/playlist/54FsQcJLMWbFOoWM7IIpu6?si=zq3RQnUbT5uB4w49EJfMfw
Our FINAL UPDATED weekly Quarantined Spotify Playlist:
https://open.spotify.com/playlist/2dUxNH0xRLL34FJ4U3Ylad?si=b1ON_HfGStiU0DBs6FR2xA
_________________________________________________________
GUYS: SUPPORT LOCAL BUSINESS! If your local area allows, please support local restuarants like our friends, Atlanta Pizza & Gyro in Conyers, GA. New hours: M-F 11a-9p, Sat 12n-9p, closed Sundays. Now offering take home casserole meals for the family! Call for prices and make an order: 770-483-6228, or online:
www.atlantapizzagyro.com
.
PATRONS! *Even if no longer contributing, you're mentioned. 
Thanks to our Radio Labyrinth Producers: Robey Neeley, Tim Slaton, Brett Perkins, Mike Hall, Shawn Hall, Chad Shepperd, Andrew Hopkins, Todd Ellis, Bryan Smith, John Southerland, Mike D, Matt Carter, Erick Malmstron & Keith Tait. 
And thank you to all of our awesome Patreon Patrons: Brandon Pilcher, Emily Warren, Buck Monterey, Randy Reeves, Robey Neeley, Robert Kerns, Wayne Blair, Sherrie Dougherty, Rusty Weinberg, Michael Einhaus, Mark Weilandt, Leslie Haynie, Kevin Stokes, Jesse Rusinski, Jeremy Truman, Jeff Peterson, Herb Lamb, Gwynne Ketcham, Denise Reynolds, David C Funk, Collin Omen, Christopher Doerr, Chris Weilandt, Chris Cosentino, Brian Jackson, Brennon Price, Andrew Mulazzi, Andrew Harbin, Amber Gilpatrick, Alan Barker, Aaron Roberts, Walt Murray PI, Sam Wells, Ryan Wilson, Lou Coniglio, Kevin Schwartz, Jonathan Wilson.
_____________________________________________________
We love our sponsors!
Atlanta Pizza & Gyro
http://www.atlantapizzagyro.com/
https://www.facebook.com/atlpizza/
Our Friends!
The Tree Fort Report Podcast
https://open.spotify.com/show/3B9GfBLbcd0JncbXgtdnxs
Josh Warren's "Action Show Studios"
https://www.actionshowstudios.com/
The Power Pod with WSB's, Jared Yamamoto, et. al.
https://podcasts.apple.com/us/podcast/the-power-pod/id1459204880
One Topic with our very own, Autumn Fischer & Greg Russ
https://onetopic.podbean.com/
The Wilder Ride with Alan Sanders and Walt Murray
https://thewilderride.com/
Bryan Silverbax Show
https://podcasts.apple.com/us/podcast/bryan-silverbax-show/id1451504886
The Regular Guys Review with Larry Wachs
https://www.stitcher.com/podcast/lawrence-wachs/the-regular-guys-review
What Happened When Podcast
http://www.mlwradio.com/what-happened-when-.html