What's Lockdown Like For Visually Impaired Teens?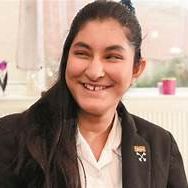 We all have different experiences of living through lockdown and going about our every day lives with social distancing.
What is it like though, if you are a blind teenager?
RNIB Connect Radio's Allan Russell spoke to blind vlogger, and blogger, Maleeka Abbas, to get her opinion on home schooling and independent mobility.
#RNIBConnect
Image: MALEEKA ABBAS VIP TEEN BLOGGER