Showcase Episode: Poetry Summer School 2020
Season 2, Episode 3,
Aug 31, 2020, 08:22 PM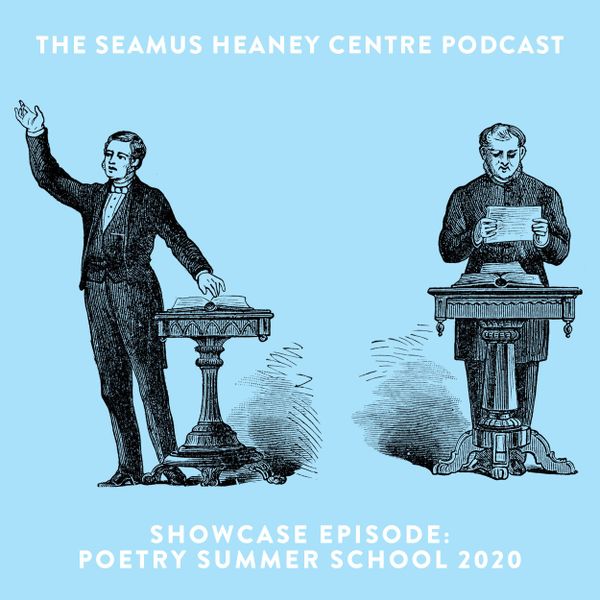 In this episode, we hear some of the new poems made during our annual Poetry Summer School, which is led by Nick Laird. The Summer School ran online for the first time this year, and so instead of reading their work to an audience in Belfast, participants in this year's summer school have each recorded a poem or two in their own homes, for a virtual Summer School Showcase.
Featuring new work by Genevieve Stevens, Steven Blythe, Alanna Offield, Kevin O'Farrell, Grace Tower, Lorraine Carey, Tim Dwyer, Rebecca Farmer, Sinead Nolan, Iain Whiteley, Rachel Donati, Julia Wieting, Tom Day, Dide, Stephanie Green, and Erin Vance. With a personal note from Nick Laird. 

The Seamus Heaney Poetry Summer School is an annual intensive week of study for emerging poets, hosted by the Seamus Heaney Centre at Queen's, and led by Professor Nick Laird. 
The Seamus Heaney Centre Podcast is created in a small back room by Ian Sansom, Stephen Sexton, and Rachel Brown. This episode was produced by Conor McCafferty. Thanks as always to our writers, and to Nick Boyle for his music.