Mary McVeigh Connor: Bridging Borders – Episode 11 Trailer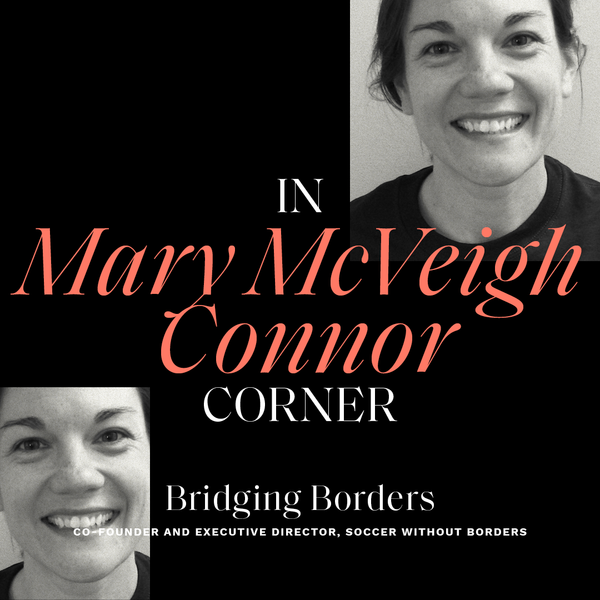 Episode 11's trailer sees us meet the inspirational Mary McVeigh Connor, Co-Founder and Executive Director of Soccer Without Borders, an award-winning non-profit that is building a more inclusive world through football. An Ivy League graduate and former professional football player, Mary has used her experience of playing and coaching to work in overseeing program development across Central America, East and Northern Africa, the United States, and Europe.
In this eleventh episode of In Her Corner, we talk to Mary about football's powerful ability to transcend borders, sport's integral role in addressing gender inequity and the importance of building an inclusive people-first workplace culture.

To learn about Mary's journey tune into In Her Corner from 1pm BST on Wednesday 9th September.