From Writers Blok and the NBA Paul Shirley author of 'Can I Keep My Jersey?'
Episode 137,
Sep 28, 2020, 08:00 PM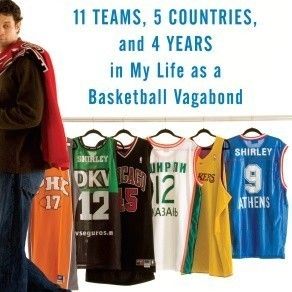 Episode Title: 'Aren't Whores Supposed to Negotiate?' 

Topics: 
- Good artists copy, great artists steal
- Pearl Jam's GO
- Acting lessons and working in television (it wasn't fun)
- Sticking up for a vision
- A look behind the curtain of pro sport 
- 'Ball Four' by Jim Bouton/checking the competition
- Did the book damage his career? 
- Walking the line when joking about people
- Wanting to punch Kobe Bryant 
- The life, times and death of Kobe Bryant 
- Paul's thoughts on 'The Last Dance'
- Paul comes close to 'meeting' Michael Jordan on two separate occasions 
- Phil Jackson - the most arrogant person Paul's met
- Almost signing with the Melbourne Tigers 
- Paul's high praise for the NBL then and now and;
- Better condition for being a pro sportsman: religious or stupid?