TV MUMS : Michelle De Swarte ( Netflix-The Dutchess)
Season 3, Episode 34,
Dec 23, 2020, 06:00 AM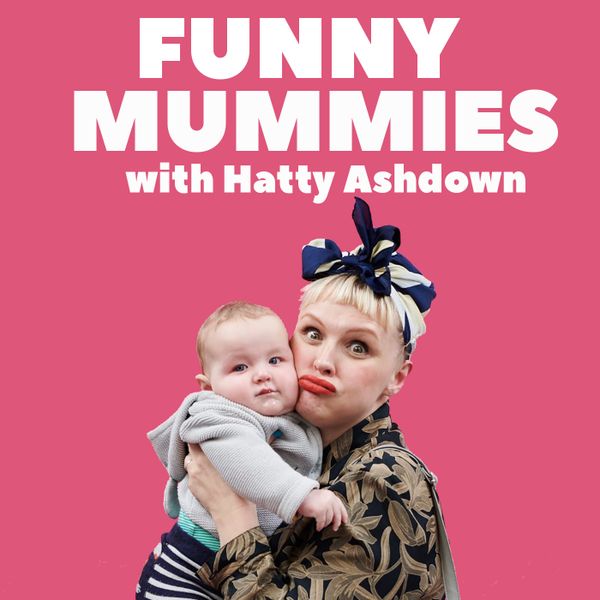 Host Hatty Ashdown and Gemma Beagley are joined by stand up and actor Michelle De Swarte co-star of the new Netflix Series The Dutchess Staring and created by Kathern Ryan . They talk Botox , Peggy Mitchelle and Mums that make Smash. 


Michelle is a comedian, TV presenter and actress. She plays Katherine Ryan's best friend 'Bev' and mum of four  in new Netflix series  The Duchess . Her TV presenting credits include presenting The Fashion Show on ITV2, BBC Three current affairs debate show Free Speech and appearances on I'm A Celebrity Get Me Out of Here Now! on ITV.  She also hosted the celebrity gossip show Dirty Digest on E4, which she co-devised. 
She is absolutely storming it on the stand up scene either on real stage or zoom she's defo one to watch out for !

If  you've loved this podcast please please leave a comment, rate us and even better subscribe, it really does help us  move on up - it would make our year !
You can follow Michelle on @michelledeswarte


You can follow the Funny Mummies podcast on IG @funnymummies_podcast


@hattyashdown on IG & Twitter 


@gemma_beagley Twitter


This production is in association with The Other woman Show on Soho Radio,  this show goes out the third Thursday of the month at 2pm often with a full music version of the show. 


We are also part of the
screamingwithlaughter.com
lunchtime comedy club where babies can come too. See website for live dates.