Ol' Redbox is Back
Season 6, Episode 4,
Jan 23, 2021, 12:53 PM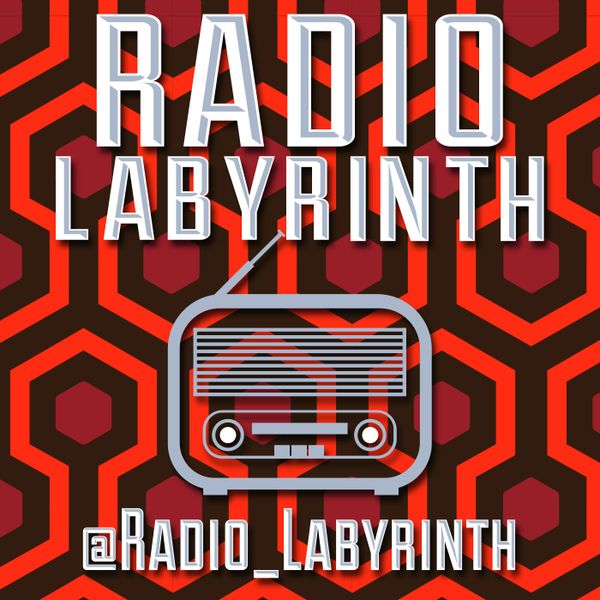 New Radio Labyrinth Merch!
https://www.storefrontier.com/product/ventifacecovering
https://www.storefrontier.com/product/podraptors
https://www.storefrontier.com/product/coffeeisforclosers
Our Store!
https://www.storefrontier.com/product/radiolabyrinthfooksiefan
Follow our YouTube page!
https://www.youtube.com/radiolabyrinthpodcast
Become a Radio Labyrinth Patron!
https://www.patreon.com/Timandrews
Our website!
https://radiolabyrinthpodcast.com/
Social Media:
Twitter -
https://twitter.com/radio_labyrinth
Facebook -
https://www.facebook.com/radiolabyrinth/
_________________________________________________________
Ol' Red Box is Back
This week: Burned out Bernie meme, Jeff did a new t-shirt, MicTV is super thorough, W. Earl Brown / Sacred Cowboys new track!
News & Shit with Dustin: $ex and the $ity returning, Corona kills movies, Lord of the Rings series is a prequel, Snow Piercer gets a 3rd season, Young Guns 3: Old Guns, Liam Neesonand Seth MacFarlane gonna ruin Naked Gun & Game of Thrones prequel in production.
Who Died with Jeff: B-movie babe, Julie Strain (57), Sigfried (81), Peter Mark Richman (93)
Rad Libs! With the O.G. Redbox Troll and special guest, George W. Bush.
#BernieSanders #SacredCowboys #SexAndTheCity #LOTR #YoungGuns #LiamNeeson #NakedGun #SethMacFarlane #GameOfThrones #JulieStrain #Sigfried #PeterMarkRichman #GeorgeWBush 
_________________________________________________________
We love our sponsors!
Atlanta Pizza & Gyro
http://www.atlantapizzagyro.com/
https://www.facebook.com/atlpizza/
Our Friends!
The Power Pod with WSB's, Jared Yamamoto, et. al.
https://podcasts.apple.com/us/podcast/the-power-pod/id1459204880
One Topic with our very own, Autumn Fischer & Greg Russ
https://onetopic.podbean.com/
The Wilder Ride with Alan Sanders and Walt Murray
https://thewilderride.com/
Bryan Silverbax Show
https://podcasts.apple.com/us/podcast/bryan-silverbax-show/id1451504886
The Regular Guys Review with Larry Wachs
https://www.stitcher.com/podcast/lawrence-wachs/the-regular-guys-review
What Happened When Podcast
http://www.mlwradio.com/what-happened-when-.html
_________________________________________________________
PATRONS!
Thanks to our Radio Labyrinth Producers: Tim Slaton, Brett Perkins, Mike Hall, Shawn Hall, Chad Shepperd, Andrew Hopkins, Todd Ellis, Melissa Knowles, Bryan Smith, John Southerland, Mike D, Matt Carter, Erick Malmstron & Keith Tait. 
And thank you to all of our awesome Patreon Patrons: Hemp Huntress, Tracy McCoy, Emily Warren, Buck Monterey, Randy Reeves, Robey Neeley, Robert Kerns, Wayne Blair, Sherrie Dougherty, Rusty Weinberg, Michael Einhaus, Mark Weilandt, Leslie Haynie, Kevin Stokes, Jesse Rusinski, Jeremy Truman, Jeff Peterson, Herb Lamb, Gwynne Ketcham, Denise Reynolds, David C Funk, Collin Omen, Christopher Doerr, Chris Weilandt, Chris Cosentino, Brian Jackson, Brennon Price, Andrew Mulazzi, Andrew Harbin, Amber Gilpatrick, Alan Barker, Aaron Roberts, Walt Murray PI, Sam Wells, Ryan Wilson, Lou Coniglio, Kevin Schwartz, Jonathan Wilson.