Sarah Watt - Gangs Of New York (2002), Pulp Fiction (1994), Avatar (2009)
Season 1, Episode 3,
Jan 25, 2021, 07:55 AM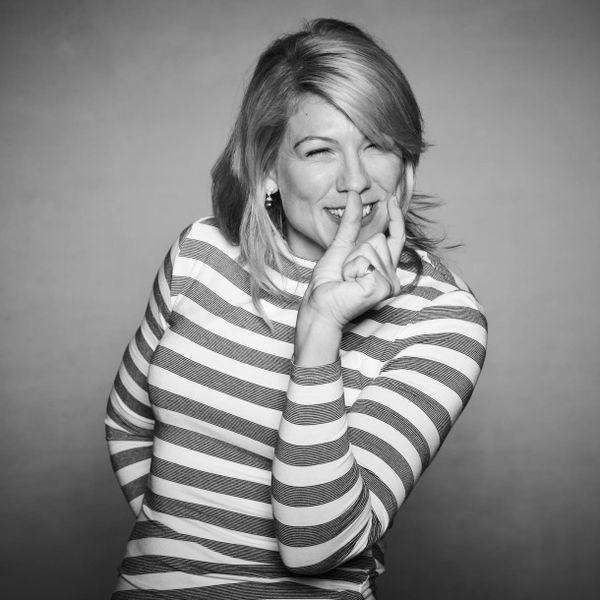 EDITORS NOTE: This episode was interrupted by technical difficulties. My feed got cut off and we had to pick up where the internet gods chose to cut us off. If anything, it shows how brilliant Sarah is. 😁
----------------------------
The brilliant, phenomenal, and incredibly wonderful, Sarah Watt, takes me through her three favorite movies. For those of you who don't know, Sarah's three favorites are a wonderful reflection of this kind, potent, and all out bad-ass of a human being. When I first thought of the idea of this podcast, she was the first name that came to mind. And like an earlier episode, she chose a movie that I truly had resisted for YEARS. And because of our interview, I now appreciate that movie and see a magic that isn't just in the movie, but in everything that my friend, Sarah, embodies. Please enjoy this episode of Your Three Favorite Movies with Sarah Watt.
===========================
From
sarahwatt.com.au
:
About Me
So, as you probably now know, my name is Sarah Watt!! Here is a little bit more about me… 
I was first introduced to the tools of Access Consciousness about 8 years ago and the moment I actually chose them, to be aware of what I was choosing, making changes and using these tools….well my life and living drastically changed! It took me a little while and I would say for the last 2.5 years I have really had my own back and been way more committed to me than I ever was for the years proceeding. 
So I am an Access Consciousness Certified facilitator, Joy of Business Facilitator, Bars Facilitator and I work full time for Access Consciousness, Simone Milasas and Brendon Watt!….apparently I love creating and having a lot on the go! AND today, like every day, I ask the question "what can I add to my life today to create the future I desire to live and to see in the world?" 
I travel the world working for a company who's target is "Empowering People to Know That They Know", I mean how does it get any better than that? 
What I have always known is that if you'd like to create the life and future you desire, you need to get to work. It's about everything you choose in small increments that creates the change you really require to see in yourself and the world. Not one big choice!  
So what are you choosing and creating today to contribute to your life and living?
and what would you choose if you knew you couldn't fail?