A Conversation with Krystal Ramroop on Being Indo-Caribbean in the Bronx, the State of Chutney Music, and Themes of Identity and Culture in Creative Writing
Episode 3,
Jan 25, 2021, 11:00 AM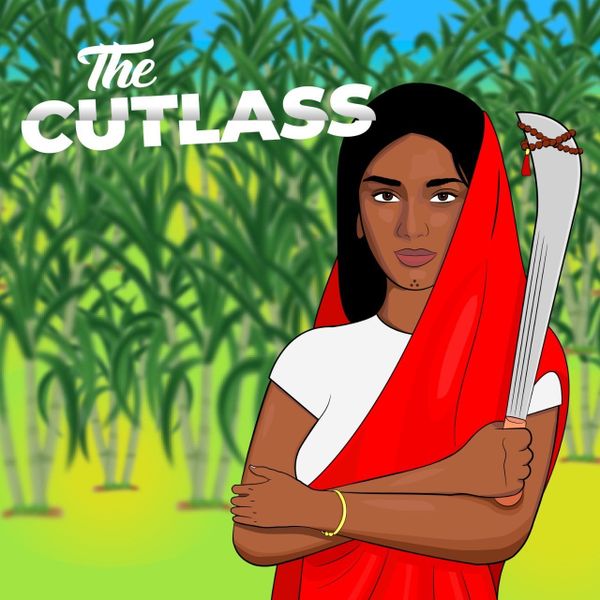 Season 1, Episode 3.
To what extent can descendants of Indian indentureship and members of the diaspora recreate history and culture through art and literature? 

Vinay sits down with Krystal Ramroop to discuss why themes of identity resonate so deeply in her writing. They discuss her upbringing in the Bronx and feelings of oneness with, as well as sometimes alienation from, the Indo-Caribbean and South Asian communities. Krystal opens up about her childhood and journey to becoming a writer, detailing how a single trip to Guyana forever altered her perspective. She and Vinay chat about their mutual love of chutney music, which is currently in a precarious state, and equal admiration of Indo-Surinamese culture. Vinay mentions his own hesitations about incorporating tradition into his writing and they both begin to question the notion of authenticity. Krystal dives into including Indo-Caribbean folktales in her work, networking with other creatives, and how she has learned to accept a finished product. She gives valuable advice on starting to write, pitching ideas, and collaborating with other creative platforms. 

Krystal M. Ramroop, better known as Krys, is an innovative American born Indo-Guyanese creative writer and aspiring film and television actress. A first-generation summa cum laude and Phi Beta Kappa graduate of the City University of New York's City College (CCNY), Krystal's a music, film, and tea junkie at heart and hopes her curiosity and niche for cross-cultural writing will allow her to share her research and experiences and create a realm for readers to join her in. With upcoming releases in Caribbean anthologies, her writings have been featured in Promethean Literary Journal, Akashic Books' Flash Fiction Duppy Series, Brown Girl Magazine, Avaaz Media, and Brown Sugar Literary Magazine, and her WordPress website, The Art of Storytelling. You can connect with her on LinkedIn, Facebook, and Instagram @krys_mo_ram.
#indocaribbean #indocaribbeanculture #indocaribbeanwomen #indocaribbeanhistory #indocaribbeanart #indocaribbeandiaspora #indotrini #indotrinidadian #indoguyanese #indosurinamese #indojamaican #indofijian #indomauritian #indenture #indentureship #indenturedlabour #indenturedservant #indenturedlabourers #indenturedservants #eastindian #indian #westindian #caribbean #westindies #desi #southasian #india #pakistan #bangladesh #nepal #srilanka #trinidad #trini #guyana #guyanese #suriname #surinamese #jamaica #jamaican #fiji #fijian #mauritius #mauritian #southafrica #southafrican #chutney #chutneymusic #soca #socamusic