Kling-anon & Donut Wars
Season 6, Episode 25,
Apr 10, 2021, 12:56 PM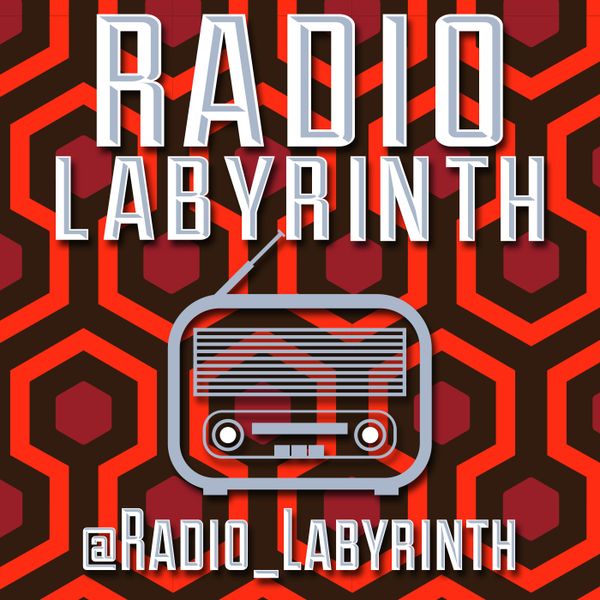 Vote for Radio Labyrinth!
https://podcastmagazine.com/hot50
New Radio Labyrinth Merch!
Blockumentary! Our tribute to "The Last Blockbuster" documentary
Get your limited-edition Radio Labyrinth t-shirt here:
https://www.storefrontier.com/product/blockumentary
Radio Shacker
https://www.storefrontier.com/product/radioshacker
MORE:
https://www.storefrontier.com/product/ventifacecovering
https://www.storefrontier.com/product/podraptors
https://www.storefrontier.com/product/coffeeisforclosers
Our Store!
https://www.storefrontier.com/product/radiolabyrinthfooksiefan
Follow our YouTube page!
https://www.youtube.com/radiolabyrinthpodcast
Become a Radio Labyrinth Patron!
https://www.patreon.com/Timandrews
Our website!
https://radiolabyrinthpodcast.com/
Social Media:
Twitter -
https://twitter.com/radio_labyrinth
Facebook -
https://www.facebook.com/radiolabyrinth/
_________________________________________________________
Barkville Raffle! Help Barkville save them all!
https://barkvilleraffle.charityraffles.org/
Masked or unmasked? Don't deviate from the cult of science! Boomers do whatever they want because they're mad. Tim loves crab chips, needs to love Letterkenny, and is finally on Season 4 of Snowfall. The great Krispy Kreme donut dispute: Dunkin' Donuts sucks, Donut Dollies is awesome and you should go to their donut / cider pairing party. Tim takes a trip & might but a knife. We wanna see YOU at Atlanta Pizza & Gyro. Moderna turns everyone into Bill Gates. Steph's french fry lifehack. 
NEWS! Jon Stewart returning to "TV", MacGyver canceled by CBS, Q returns to torment, Picard, Towlie shoes (no drop of blood), Jason Isbell to star in "Flower Moon", Kanye doc enriches Kanye, R.I.P. DMX (and also: Paul Ritter, James Hampton & Anne Beatts)
#KrispyKreme #Oreo #Florida #JonStewart #MacGyver #Picard #DMX #Snowfall #PaulRitter #JamesHampton #AnneBeats #SNL #SquarePegs #FTroop #LongestYard #TeenWolf #SlingBlade #Chernobyl
_________________________________________________________
We love our sponsors!
Atlanta Pizza & Gyro
http://www.atlantapizzagyro.com/
https://www.facebook.com/atlpizza/
Our Friends!
The Power Pod with WSB's, Jared Yamamoto, et. al.
https://podcasts.apple.com/us/podcast/the-power-pod/id1459204880
One Topic with our very own, Autumn Fischer & Greg Russ
https://onetopic.podbean.com/
The Wilder Ride with Alan Sanders and Walt Murray
https://thewilderride.com/
WKRPCast Podcast:
https://podcasts.apple.com/us/podcast/wkrp-cast/id1528859625
Bryan Silverbax Show
https://podcasts.apple.com/us/podcast/bryan-silverbax-show/id1451504886
The Regular Guys Review with Larry Wachs
https://www.stitcher.com/podcast/lawrence-wachs/the-regular-guys-review
What Happened When Podcast
http://www.mlwradio.com/what-happened-when-.html
_________________________________________________________
PATRONS!
Thanks to our Radio Labyrinth Producers: Tim Slaton, Brett Perkins, Mike Hall, Shawn Hall, Chad Shepperd, Andrew Hopkins, Todd Ellis, Melissa Knowles, Bryan Smith, John Southerland, Mike D, Matt Carter, Erick Malmstron & Keith Tait. 
And thank you to all of our awesome Patreon Patrons: Hemp Huntress, Tracy McCoy, Emily Warren, Buck Monterey, Randy Reeves, Robey Neeley, Robert Kerns, Wayne Blair, Sherrie Dougherty, Rusty Weinberg, Michael Einhaus, Mark Weilandt, Leslie Haynie, Kevin Stokes, Jesse Rusinski, Jeremy Truman, Jeff Peterson, Herb Lamb, Gwynne Ketcham, Denise Reynolds, David C Funk, Collin Omen, Christopher Doerr, Chris Weilandt, Chris Cosentino, Brian Jackson, Brennon Price, Andrew Mulazzi, Andrew Harbin, Amber Gilpatrick, Alan Barker, Aaron Roberts, Walt Murray PI, Sam Wells, Ryan Wilson, Lou Coniglio, Kevin Schwartz, Gus Turner, Jonathan Wilson.