How to Grow a Compassionate Business and Team with Hayden and Jake Wadsworth
Episode 13,
Apr 22, 2021, 06:28 PM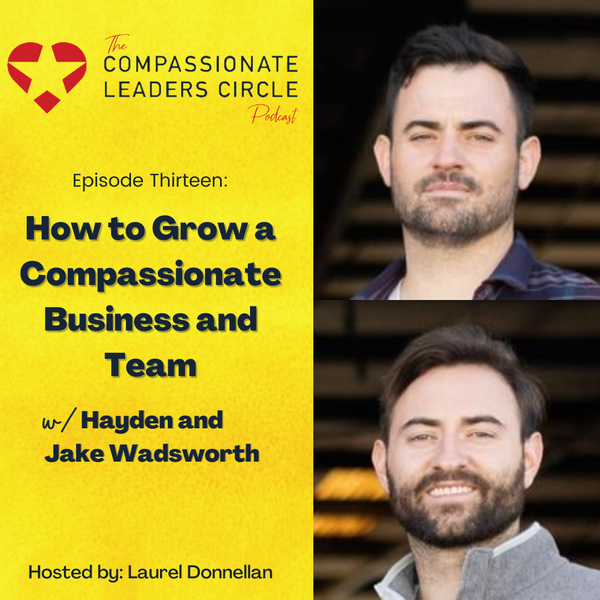 Hayden and Jake Wadsworth are devoted founders of
HydroJug
, the water jug that makes hydration more convenient and sustainable. The brothers are modeling compassionate leadership as they work to create more health and well-being for their customers and work culture, providing a positive impact on the planet, supporting charities, and continue to grow so they employ more people. Last year, despite the pandemic creating supply chain challenges, they grew 400%, moving close to 1M products and reaching eight figures in annual sales.