Tekcapital, i3 Energy, Blue Star Capital and Paul Hill
Episode 2405,
May 07, 2021, 12:38 PM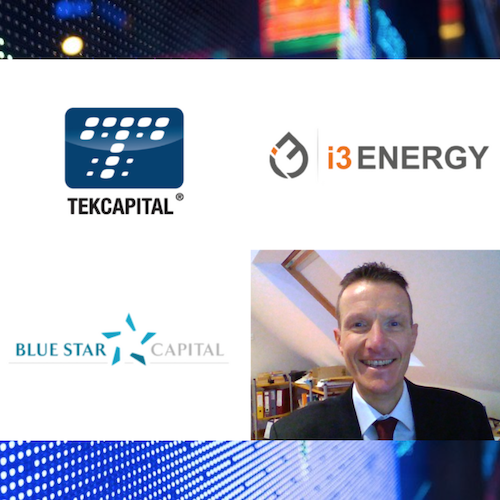 On the Vox Markets Podcast Today: 7th May 2021


Dr Clifford Gross, PH.D. Executive Chairman Tekcapital #TEK provides an update on their portfolio of disruptive technology investments.


Majid Shafiq, CEO and Graham Heath CFO of i3 Energy #I3E talk through their operational and financial progress on their assets and operations in the UK and Canada.


(Interview starts 18 minutes 43 seconds)


Derek Lew, Executive Director of Blue Star Capital #BLU provides a general update in respect of its investee companies in the esports, payments, technology, media and gaming sectors.


(Interview starts 33 minutes 21 seconds)


Paul Hill, full time investor and equity analyst about the UK's bounceback, why Bitcoin is 'insane', Zak Mir's 'chartist' challenge, the importance of discipline/patience and the following companies: SourceBio #SBI Oncimmune #ONC Polarean Imaging #POLX Proactis #PHD Lloyds #LLOY Totally #TLY Eleco #ELCO Taylor Wimpey #TW. & Trackwise Designs #TWD


(Interview starts 44 minutes 16 seconds)


Vox Markets is revolutionising the way companies engage with shareholders and the stock market at large. By aggregating IR and digital content onto one secure and compliant platform, Vox Markets has established itself as the go-to resource for the investment community.



#VoxMarkets #StockMarket #LivePrices #StockMarketNews #Money #Investing #Investments #Finance #Business #Podcast