1/2: Canada vs Michigan over the Enbridge 5 Pipeline. Bud Weinstein, former Maguire Energy Institute. Terry Clower, George Mason University.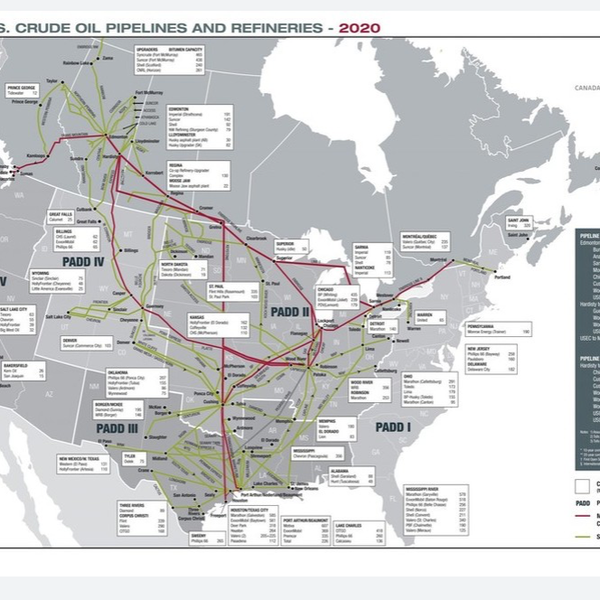 Photo: Canadian and US pipelines. Fair use.
"Enbridge says it has "no intention" of shutting down its
Line 5 pipeline
, which is being targeted by a closure order from the state of
Michigan
."
The more than six-decade-old pipeline transports up to 23 million gallons of oil and natural gas liquids per day from Superior, Wisconsin to Sarnia, Ontario, taking a shortcut through Michigan and along the lake bottom of the Straits of Mackinac.