Ardy Sixkiller Clarke, 6.6.21 - More Encounters with Star People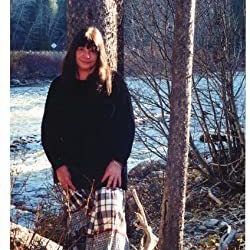 Travelers, visitors, abductors, caretakers, guardians, provocateurs. Providing a uniform definition is difficult. Star People have been described as all and none of the above.
Given UFOs are headline news, Ardy's stories are worth revisiting. Episode is from the archives -

"Professor Emeritus at Montana State University and former Director of the Center for Bilingual/Multicultural Education, Dr. Ardy Sixkiller Clarke, who is Cherokee/Choctaw, has worked with indigenous people for most of her career." Her first ufology book, Encounters With Star People: Untold Stories of American Indians, was a best seller.

Taking into account the info from a recent bio, her story tally can be estimated at more than 4 thousand. She also has stories from non-Indians to add from those who have connected with her via e-mail and at public appearances.

4 books on UFOs. Trusting there is another in the works.


We talk about the stories from More Encounters with Star People: Urban American Indians Tell their Stories. Amazon.
Tom provides one of the most fascinating accounts. He offers an experiencer's insight on portals. Unforgettable. Ardy shares some of the locations. Do we dare step into/through one? Depends on whether you have a tour guide to ensure the adventure is round trip.
Amazon Review [edit]
-
5.0 out of 5 stars
 SUPERB READING....
"As a former "experiencer", and MUFON investigator the subjects of UFO's have obviously been of great interest for me ever since I was about 8 years of age. I simply mention this because I have (as you might have guessed), read many a book and article on UFO's and aliens. There are many styles of writing to cover this unique subject but, none as well as Ardy Sixkiller Clarke."
Her most recent book is
Space Age Indians:
Their Encounters with the Blue Men, Reptilians, and Other Star People.
Amazon
.
Website:
http://www.sixkiller.com/
Share your story
.
Email Ardy@Sixkiller.com
Anonymity is guaranteed. Ardy masks the identify of her sources.