Teaching your kids to love themselves with Vernon Gibbs II
Season 2, Episode 89,
Jun 30, 2021, 11:00 AM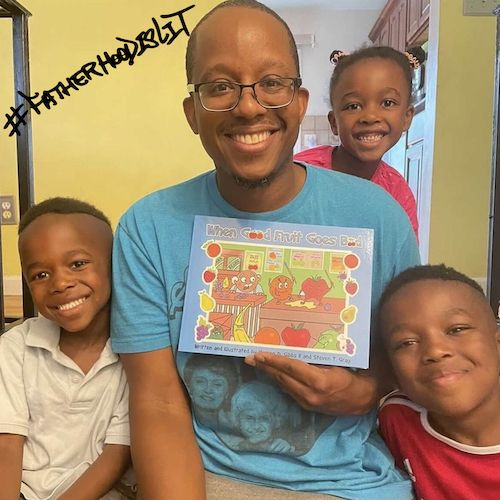 You always hear that kids need to learn how to love themselves first but how the hell do we teach that without turning them into cocky monsters? Oh #dadlife, you got to love it! This week we had the homie Vernon Gibbs II come through and drop some gems for the fellas. He tells us why he wrote "When Good Fruit Goes Bad" And how it can help with those lessons we all know our kids need! Tune in! 
Highly suggest you get his book ……..
HERE
To follow Vernon, click
HERE 
To Support the #FatherhoodIsLit movement buy merch
HERE
To donate to the squad, cash app us $fatherhoodislit