Episode One: Family and Friends
Season 2, Episode 1,
Jul 12, 2021, 05:00 AM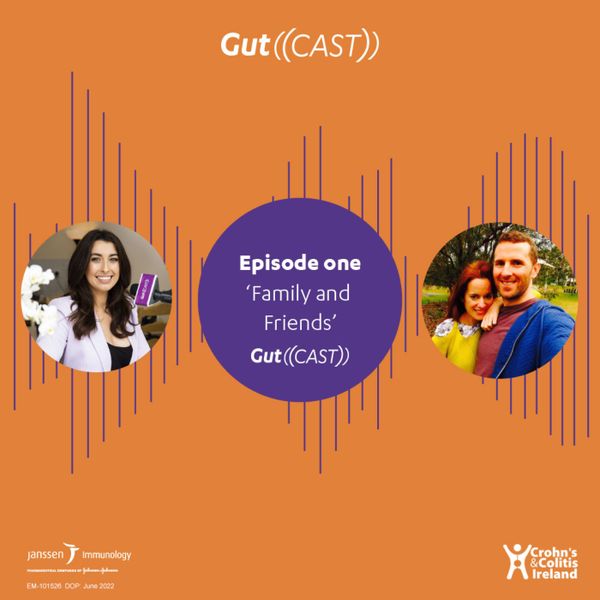 Having Crohn's or ulcerative colitis doesn't just affect the person living with it, it can hugely impact the lives of their family and loved ones too. In this opening episode of the second season of Gutcast, we focus on the challenges faced by people with IBD and the valuable things family and friends can do to help them. It will also detail the information and support services available. Rachel Drury and her fiancé Des share their emotional story for the first time and how a life changing illness brought them closer together. 

If you have been affected by any of the content in the series please contact your healthcare professional or the ISCC helpline on + 353 1 531 2983 available every Monday, Wednesday and Friday between 9.30am – 12.30pm. 
Gutcast is a partnership between the Irish Society of Crohn's and Colitis and Janssen Sciences Ireland UC. For more information please go to
ISCC.ie
The views, information or opinions expressed during the Gutcast podcast series are solely those of the individuals involved and do not represent those of the Irish Society for Colitis and Crohn's Disease or Janssen Sciences Ireland UC. The primary purpose of this podcast series is to educate and inform and is not a substitute for professional diagnosis or treatment. This podcast is supported by funding from Janssen Sciences Ireland UC.