Tesla Breaks Production & Delivery Records | 02 July 2021
Episode 1131,
Jul 02, 2021, 11:00 AM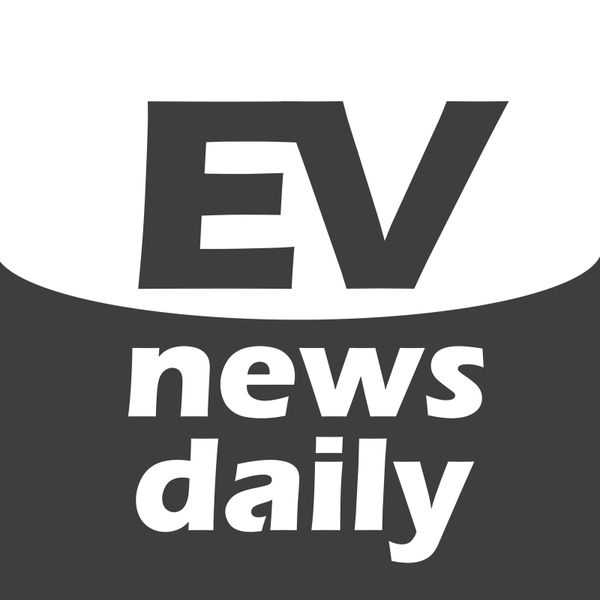 Today's big EV stories: • Tesla Q2 2021 vehicle production and delivery numbers • Tesla delivered over 200,000 cars in the second quarter of 2021 • Elon Musk confirms Tesla Cybertruck will have 4-wheel steering • Tesla Gigafactory Berlin's detractors go to a higher court • Volkswagen Electric Cars Showcased at the Petersen • US: Ford Mustang Mach-E Sales Above 6,000 In Q2 2021 • Porsche calls for suppliers to switch to green energy • Volvo is Building a 225 Million Gigabyte Data Center • ABB delivers 2,000 wall box chargers to Austrian Post • Germany to have 1 million electric cars on the road in July • EV owners told to send in odometer readings for road tax • SPIED: Larger Audi e-tron SUV for Chinese Market Seen Testing • Watch the GMC Hummer EV Launch in 'WTF' Mode
Show #1131.
Good morning, good afternoon and good evening wherever you are in the world, welcome to EV News Daily for Friday 2nd July. It's  Martyn Lee here and I go through every EV story so you don't have to.
- Tesla delivered 201,250 vehicles in the second quarter of 2021, the company reported.
- During the quarter, Tesla produced 206,421 vehicles total, including 204,081 of its Model 3 and Y
- It produced 2,340 Model S and X vehicles, the company said.
- The second-quarter numbers broke the previous record set in Q1, when Tesla delivered 184,800 and produced 180,338 cars, even as production of its Model S and X vehicles fell to zero during that quarter.
- Tesla does not break out deliveries by region, so we don't know how many vehicles the company is sending to customers in China. Tesla has been hit by a slate of bad news in the country, most recently announcing the recall of more than 285,000 vehicles —most of which were made locally— over a safety risk with the vehicles' cruise control.
Like the rest of the auto industry, Tesla has also struggled with the parts shortage, including a dearth of semiconductors. In May, Musk tweeted that prices were increasing as a result of "supply chain price-pressure industry-wide [sic]." 
The second quarter also saw the departure of several high-level Tesla executives, including former long-time acting general counsel Al Prescott in April, and both deputy general counsel Lynn Miller and former president of automotive and heavy trucking Jerome Guillen in June.
- Elon Musk has confirmed that the Tesla Cybertruck will be equipped 4-wheel directional steering resulting in a feature similar to the Hummer EV's 'Crab mode'.
- Despite being rejected by the administrative court of Frankfurt (Oder), environmental associations Naturschutzbund (Nabu) and the Green League announced on Wednesday that they are not giving up their battle against American electric car maker Tesla and its Gigafactory Berlin facility.
- Nabu and the Green League appealed against the provisional permit over alleged safety concerns, but they were unsuccessful. With this in mind, the two groups have decided to escalate their efforts by taking their grievances against Tesla to the Higher Administrative Court (OVG).
- Looks like the future is going to be all-electric, and the Petersen Automotive Museum is celebrating it with their exhibit, "Building an Electric Future: The Technology of Today for the Vehicles of Tomorrow."
- The museum has a 1901 Detroit Electric car that it exhibits to remind people how long EVs have been a thing.
- a lot of the exhibit features VW EVs, from the e-Golf to the ID.R that obliterated the record at Pikes Peak just a few years ago. There's even a VW ID. Buzz microbus concept, the original yellow one, on hand. The latest addition is the ID.4 crossover, which rides on Volkswagen's all-electric MEB architecture. And it's not just any ID.4; it's the off-road concept that recently completed the NORRA Mexican 1000 off-road race.
- "With just 11 days to turn, Mustang Mach-E is essentially selling as soon as it arrives at dealers. Mach-E sales totaled 2,465, with 12,975 Mustang Mach-Es sold through the first half of the year. Customers are telling Ford their primary reasons for purchase is the technology, design and performance that Mach-E provides."
- Production of the Ford Mustang Mach-E for the global markets continues to increase and in June reached a new monthly high of 6,963.
So far this year, Ford produced 34,779 Mach-E, while cumulatively it's over 41,000. We guess that the majority were sent to Europe.
- Porsche is making further efforts to reduce CO₂ emissions in its supply chain: the sports car manufacturer is calling for its around 1,300 series suppliers to use exclusively renewable energy in the manufacture of Porsche components as of July 2021. It applies to any contracts awarded for providing production material for new vehicle projects. 
Suppliers who are unwilling to switch to certified green energy will no longer be considered for contracts with Porsche in the long term.
- Swedish automaker Volvo Cars held a Tech Day on Wednesday where company executives shared a roadmap of the company's future plans, including a switch to all-electric and software-based vehicles by 2030.A big part of Volvo's future plans include having ten of thousands of software-powered connected cars on the road in the next decade traveling millions of kilometers and continuously sharing data with the automaker.
- The crowd-sourced data collected from Volvo vehicles will include continuous inputs from vehicle sensors that monitor the environment, including high-resolution lidar data used for autonomous driving. Allowing customers to share vehicle data will help Volvo continuously make software improvements to its cars, including the advanced safety systems, including autonomous driving systems.
- To process the massive amount of real-time traffic data collected from Volvo vehicles, Volvo Cars and Zenseact are investing in a massive AI-powered data factory within the next few years. The data center can store over 200 Pebibytes (225 million gigabytes) of data.
- The industrial group ABB, together with EWW Anlagentechnik, has equipped the Austrian Post with around 2,000 AC wall boxes, which are to be installed at more than 100 locations.
- The Austrian Post is reportedly aiming for zero-emission last-mile delivery by 2030 and plans to install over 2,400 AC and DC charging points at more than 130 locations to electrify its fleets.
- The wallboxes are ABB's Terra AC wall charging station, as also offered to private customers.
- Germany will in July have 1 million electric cars on the road, hitting its target six months late, Economy Minister Peter Altmaier told Tagesspiegel daily on Friday, saying subsidy programmes had boosted demand.
- "More bonuses have been taken up in the first half of 2021 than in the whole of last year," he added, saying they amounted to 1.25 billion euros. Subsidies were increased during the coronavirus pandemic.
- Electric vehicle owners with cars registered in Victoria have been instructed by the state's road authority to send in a photo of their odometer readings from July 1 to comply with the new electric vehicle road tax that takes effect from the start of the new financial year. And they are not happy.
EV owners in Victoria will be slugged a tax of 2.5 cents per kilometre from July 1, meaning an annual bill of $375 for cars that travel around 15,000kms a year, but around $750 a year for electric cars that travel double that.
- Any driver that fails to deliver the photo of the odomoter reading by July 1 won't be able to duck the charges, because they will be billed according to the car's "average daily use" once that is established
- Victoria has sought to offset the political fallout over the new EV tax by offering a rebate of $3,000 for new EVs purchased, at least for the first 4,000 new EVs, at which point the scale of the rebate will be reviewed.
NSW, on the other hand, has announced a $3,000 rebate for 25,000 vehicles, waived stamp duty for all EVs, and will delay any EV road tax until at least 2027.
If you could only afford one, would you rather - Solar Panels or battery storage? On one hand, energy generation. But then again, being able to store electricity when it's cheap and use it later to charge your EV. 
It would mean a lot if you could take 2mins to leave a quick review on whichever platform you download the podcast.
And  if you have an Amazon Echo, download our Alexa Skill, search for EV News Daily and add it as a flash briefing.
Come and say hi on Facebook, LinkedIn or Twitter just search EV News Daily, have a wonderful day, I'll catch you tomorrow and remember…there's no such thing as a self-charging hybrid.
PREMIUM PARTNERS
BRAD CROSBY
PORSCHE OF THE VILLAGE CINCINNATI
VOLVO CARS CINCINNATI EAST
DEREK REILLY FROM THE EV REVIEW IRELAND YOUTUBE CHANNEL