Exploring Sound Through Touch with Lunatraktors New Track Larentalia
Season 1, Episode 865,
Jul 08, 2021, 11:30 AM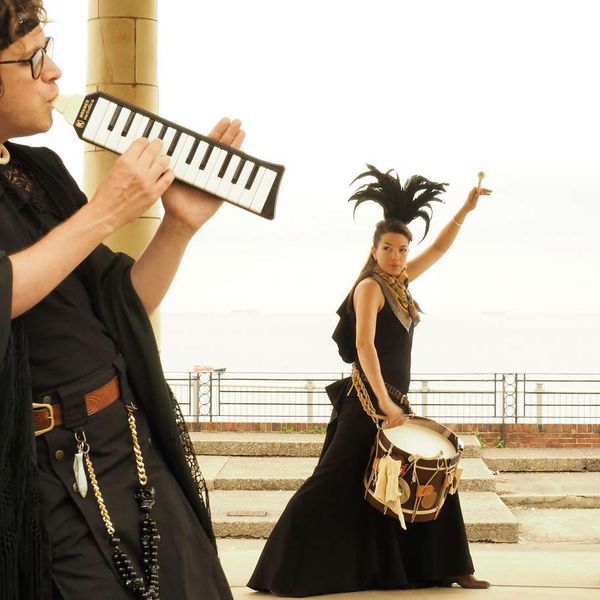 Broken folk' duo Lunatraktors (Clair Le Couteur and Carli Jefferson) are a Margate based partnership routed in research-led music and art experimentations. Often drawing inspiration from British folk heritage, and influences from contemporary art, theatre, and music, 'Lunatraktors search for new solutions to old problems, and old solutions to new ones.'


For their commission for Kent Medway Museums Partnership project Ten Songs for a Lar, Lunatraktors have built upon the concept of 'sound is a form of touch' through the creation of a new ritualistic folk song and dance: an invocation to the Guildhall Lar. "Whether as visitors looking through a glass vitrine, artists responding to digital images during lockdown, or partially sighted or less mobile visitors experiencing primarily through tactile sound, we want the Lar to be something that we can all touch, and that can touch us".



For their project Ten Songs for a Lar Kent Medway Museums Partnership  commissioned 10 local Kent music artists to explore the importance of sound as a cultural object. Each artist produced their own audio response to a Lar, a Roman household figurine, located within the Guildhall Museum's collection, Rochester.


Connect Radio's Toby Davey caught up with Clair and Carli from Lunatraktors to find out more about their new track Larentalia, the concept behind the track, all about the sounds and affects they used in Larentalia to make the experience of exploring the Lar more accessible for blind and partially sighted people.


To find out more about Lunatraktors and to hear their new track Larentalia do search on YouTube for Larentalia or visit their page on Bandcamp via the following link - 


(Image shows Claire in the foreground playing a melodica and Carli in the background beating a drum wearing a black feathered headdress. Both are wearing black robes and they are stood in a Victorian style bandstand)