Radio Labyrinth Presents: Interviews - Zach Lamplugh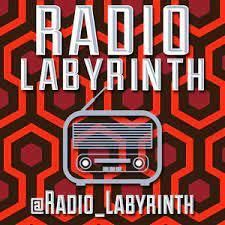 On this episode of Interviews we sit down with filmmaker Zach Lamplugh.
Zach is a freelance TV Producer and Editor with nearly 10 years professional experience working on everything from narrative TV programs to broadcast advertising, online marketing campaigns, and animation - including Adult Swim favorites: Squidbillies & Your Pretty Face is Going to Hell.
He also has directed a full-length feature film called, 15 THINGS YOU DIDN'T KNOW ABOUT BIGFOOT (NUMBER 1 WILL BLOW YOUR MIND!)
Check out his film on Amazon Prime/YouTube/Vudu
#Bigfoot #ZachLamplugh #ShaneMorton #adultswim #Filmmaker
_________________________________________________________
We love our sponsors!
Atlanta Pizza & Gyro
http://www.atlantapizzagyro.com/
https://www.facebook.com/atlpizza/
Looking for the perfect item to enhance your celebration? Check out Card Stock Creation Co. Find cake toppers, advent calendars, doggie clothes, jewelry, koozies, milestone banners, birthday banners, confetti, cupcake toppers and more - Check out their Etsy page
https://www.etsy.com/shop/CardstockCreationCo
or email cardstockcreationco@gmail.com!
Our Friends!
The Power Pod with WSB's, Jared Yamamoto, et. al.
https://podcasts.apple.com/us/podcast/the-power-pod/id1459204880
One Topic with our very own, Autumn Fischer & Greg Russ
https://onetopic.podbean.com/
The Wilder Ride with Alan Sanders and Walt Murray
https://thewilderride.com/
WKRPCast Podcast:
https://podcasts.apple.com/us/podcast/wkrp-cast/id1528859625
Bryan Silverbax Show
https://podcasts.apple.com/us/podcast/bryan-silverbax-show/id1451504886
The Regular Guys Review with Larry Wachs
https://www.stitcher.com/podcast/lawrence-wachs/the-regular-guys-review
What Happened When Podcast
http://www.mlwradio.com/what-happened-when-.html
_________________________________________________________
PATRONS!
Thanks to our Radio Labyrinth Producers: Marty Johnson, Tim Slaton, Brett Perkins, Mike Hall, Shawn Hall, Chad Shepperd, Andrew Hopkins, Todd Ellis, Melissa Knowles, Bryan Smith, John Southerland, Mike D, Matt Carter, Erick Malmstron & Keith Tait. 
And thank you to all of our awesome Patreon Patrons: Hemp Huntress, Tracy McCoy, Emily Warren, Buck Monterey, Randy Reeves, Robey Neeley, Robert Kerns, Wayne Blair, Sherrie Dougherty, Rusty Weinberg, Michael Einhaus, Mark Weilandt, Leslie Haynie, Kevin Stokes, Jesse Rusinski, Jeremy Truman, Jeff Peterson, Herb Lamb, Gwynne Ketcham, Denise Reynolds, David C Funk, Collin Omen, Christopher Doerr, Chris Weilandt, Chris Cosentino, Brian Jackson, Brennon Price, Andrew Mulazzi, Andrew Harbin, Amber Gilpatrick, Alan Barker, Aaron Roberts, Walt Murray PI, Sam Wells, Ryan Wilson, Lou Coniglio, Kevin Schwartz, Gus Turner, Jonathan Wilson.