Greatest Games: Barcelona 3 Manchester United 1, 2011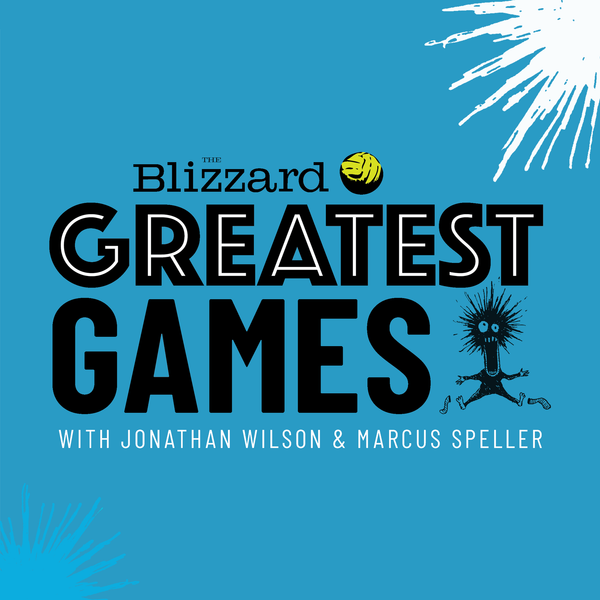 On this week's episode of Greatest Games, Simon Kuper joins Jonathan and Marcus to look back on the 2011 Champions League final between Barcelona and Manchester United. 


Over the decade preceding this final, Barcelona's fabled academy La Masia was quietly assembling the greatest generation of footballing talent to be produced at one time by a single club. It was in this final when that crop of talent – which included Xavi, Lionel Messi, Andres Iniesta, Sergio Busquets and Gerard Pique along with the addition of extraordinary imports Dani Alves, Eric Abidal and David Villa – best applied their abilities to Barcelona's Cruyffian tactics and decimated the Premier League champions on European football's grandest stage.


Recorded on Tuesday 3 August, just ahead of the news regarding Lionel Messi's departure from Barcelona.


About the panel:
 
Jonathan Wilson
founded The Blizzard in 2011 and is editor of the magazine. He's contributed to numerous publications including the Guardian and Sports Illustrated as well as having authored Behind the Curtain, Inverting the Pyramid, The Outsider, Angels with Dirty Faces and most recently The Names Heard Long Ago, among others.
Marcus Speller
is a host of the Football Ramble podcast as well as Answerable Questions with Questionable Answers. Marcus also regularly hosts our live Q&A events across the country alongside Jonathan.
Simon Kuper
is a columnist for the Financial Times and author of many books, including Soccernomics, Ajax: The Dutch, The War and most recently Barca: The Inside Story of the World's Greatest Football Club released this week.
Subscribe to our quarterly magazine:
https://www.theblizzard.co.uk/