Singled Out: The Life and Legend of Glenn Burke, with author Andrew Maraniss
Episode 189,
Aug 13, 2021, 04:00 PM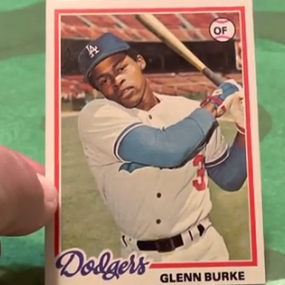 Host Matt Sammon discuses the new book "Singled Out" with author Andrew Maraniss. What started as a random card pull from a 1978 Topps pack will take you down the life path of Glenn Burke, Major League Baseball's first openly gay player. Maraniss shares how Burke was shoved aside to an early career end, while we take a look at 3 players who were part of Burke's life directly or indirectly.
Follow us on Twitter @WaxAndGumStains
Watch the video on this subject at
https://youtu.be/uZZ6WDAjuvE