The Mess Mixologist: The Original Pornstar Martini
Season 2, Episode 259,
Aug 20, 2021, 04:27 PM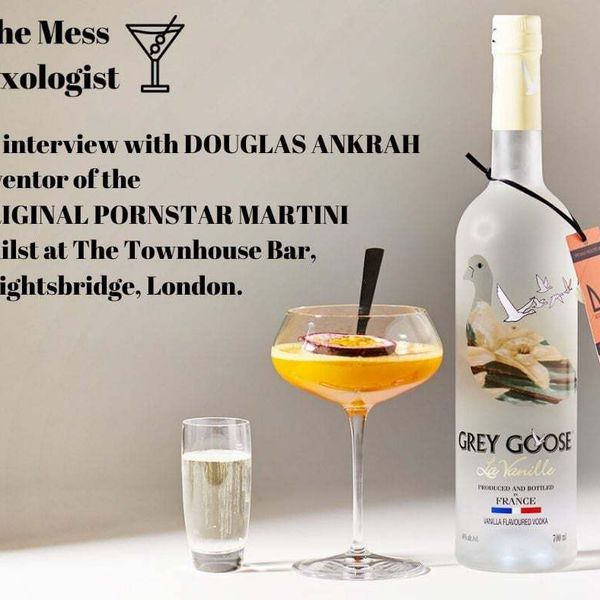 Today, we wanted to re air this interview with Douglas Ankrah, the original creator of The Pornstar Martini. Ben was due to meet up with him today to do another taping of the Mess Mixologist, sadly, Douglas's life was cut far to short and today, we pay our respects. 
Douglas was originally a guest and than became a friend of Ben's thru the show. He was admired, appreciated and loved and our thoughts go out to his friends and family at this time. We will keep the original links in place as sure that the company he so painstakingly created will go on to benefit his loved ones. 
Learn how to make the Original Pornstar Martini from the man who invented it, Douglas Ankrah!
To contact Douglas Ankrah:
https://www.instagram.com/pstarliqueurofficial/
https://www.originalpornstarmartini.com/
https://www.facebook.com/pornstarmartinioriginal
To contact Ben:
https://www.linkedin.com/in/ben-maguire-46bb3212/
hmsspirits.com
Insta: @hmsspirits 
#mixologist #mixology #cocktails #bartender #cocktail #drinks #bar #bartenderlife #drink #drinkstagram #cocktailbar #craftcocktails #cocktailsofinstagram #bartending #bartenders #barman #gin #drinkup #happyhour #cocktailtime #cocktailporn #cheers #instagood #alcohol #rum #cocktailoftheday #vodka #mixologyart #cocktailhour #yachtinginternationalradio