Ford To Spend $11 billion On Battery Plants, 11,000 Jobs | 28 Sep 2021
Episode 1226,
Sep 28, 2021, 12:00 AM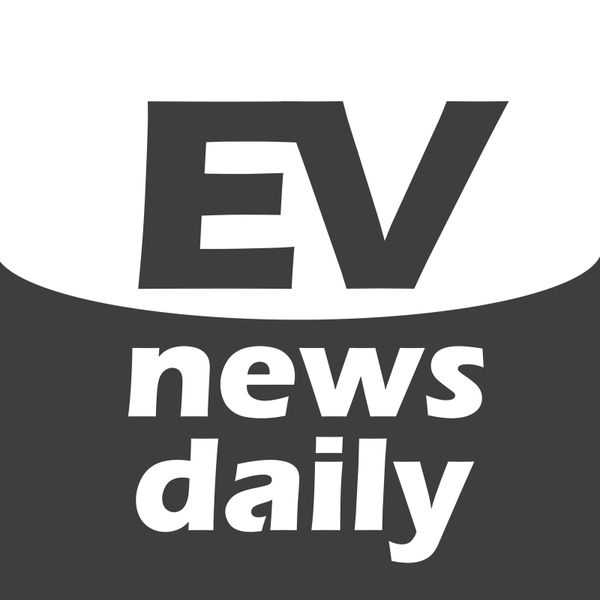 Today's big EV stories: • Ford and SK Innovation to spend $11 billion On Battery Plants • EV maker Polestar strikes $20-bln deal with Gores Guggenheim SPAC • Geely Geometry EX3 Electric SUV Priced Below $10,000 • ZEEKR to start delivery of 001 • Low Earth Orbit Satellite to Support Automaker Geely's Future Self-Driving • Tesla to sell auto insurance in Texas next month • UK electric car inquiries soar during fuel supply crisis • VinFast is coming to Europe in 2022 • Nissan Townstar Compact Van • Industry Develops 3.75 MW Charging System For EV Trucks
Show #1226
Good morning, good afternoon and good evening wherever you are in the world, welcome to EV News Daily for Tuesday 28th September. It's Martyn Lee here and I go through every EV story so you don't have to.
"Ford Motor and battery supplier SK Innovation plan to invest more than $11.4 billion in new U.S. facilities that will create nearly 11,000 jobs to produce electric vehicles and batteries." says CNBC: "Ford is building twin lithium-ion battery plants in central Kentucky through a joint venture with South Korea-based SK called BlueOvalSK as well as a massive 3,600-acre campus in west Tennessee, the automaker said Monday night. The campus will include another a battery plant built with SK along with a supplier park, recycling center and a new assembly plant for electric F-Series trucks, Ford CEO Jim Farley told CNBC."
Farley took charge one year ago this week. 
CNBC continues: ""Production at the plants, aside from one of the battery plants in Kentucky, is expected to begin in 2025, the company said. The second battery plant in Kentucky is expected to come online in 2026, according to Ford
"Swedish electric-car maker Polestar said on Monday it will go public by merging with a U.S.-listed blank-check firm backed by billionaire Alec Gores and investment bank Guggenheim Partners at an enterprise value of $20 billion. The deal with Gores Guggenheim (GGPI.O) will provide Polestar cash proceeds of over $1 billion, including $800 million from the special purpose acquisition company (SPAC), and a PIPE, or private investment in public equity, of $250 million from institutional investors." according to Reuters: "Polestar delivered about 10,000 vehicles globally last year and expects to sell about 290,000 vehicles per year by 2025. It predicts it will rake in $1.6 billion in revenue this year and double that number next year."
"The least expensive electric car in Europe (excluding quadracycles like the Renault Twizy) may currently be the Dacia Spring, which sells for a touch less than $23,000 before incentives. The diminutive 3.7 meter long SUV has a 26.8 kWh battery, a range of 225 km WLTP, and seats 4 people. Keep those specs in mind while we tell you about the new Geely Geometry EX3." says CleanTEchnica: "This week, it introduced the EX3, a 4-meter-long electric SUV that comes with a 37.2 kWh battery, a range of 322 km NEDC, and room for 5. The big news, though, is the price. In base trim, it sells for 59,700 RMB. Listen up, people: that equates to €7,900 or $9,200"
"Geely's premium electric car brand ZEEKR will see its first mass-produced model, the ZEEKR 001, roll off the production line in mid-October and kick off the car delivery in late October, according to a local media outlet. Currently, ZEEKR's smart plant in Ningbo is well prepared for the impending volume production." writes Monika from Gasgoo: "ZEEKR is pushing ahead with the construction of service networks. It has opened service centers in such cities as Chengdu, Hangzhou, Beijing, Shanghai, and Guangzhou, and equipped them with professional service teams."
"Chinese automaker Zhejiang Geely Holding ("Geely"), which is also the parent company of Sweden's Volvo Cars, plans to use a network of Low Earth Orbit (LEO) satellites to help its future autonomous vehicle navigate with the highest level of safety with centimeter level precision. Now the first pre-production LEO satellite has just rolled off the assembly line at Geely's satellite manufacturing factory in Taizhou, Zhejiang. It marks Geely's next steps towards full scale production of commercial satellites to support its future autonomous vehicles." reports FutureCar: "Geely was granted approval in February to launch a network of LEO satellites that it said would support Vehicle-to-vehicle (V2V) and Vehicle-to-everything (V2X) communications for self-driving. The satellites were developed entirely in-house by Geespace, a subsidiary of Geely Technology Group"
"Tesla Inc. will be offering its auto insurance product to Texan drivers this coming October. The company's plan to expand insurance availability to Texas was first reported in March. It was revealed that Tesla would be selling auto insurance in the state through its insurance partner, Redpoint County Mutual Insurance. S&P Global Market Intelligence also noted that Texas's insurance regulator had already approved Tesla's rates and policies." says Insurance Busines Mag: " On September 22, a consumer posted on Twitter that his Tesla Model Y car was quoted for $500 a month in New York, tagging Musk. Musk responded to the tweet, saying that the regulatory process for approval to offer insurance is "extremely slow & complex," and that it varies from state to state."
"As petrol stations in parts of the UK started running out of fuel on Friday, business at Martin Miller's electric car dealership in Guildford, Surrey, started soaring. After what ended up being his company EV Experts busiest day ever, interest does not appear to be dying down. This week the diary is booked up with test drives and the business is low on stock." writes The Guardian: "While scenes of chaos play out at petrol stations across the country amid shortages, for many electric vehicle (EV) dealers the fuel crisis has led to an unexpected surge in inquiries and sales."
If you have gone back to fossil cars, or play along, imagine you HAD decided to switch back from EV to combustion, what's the reason? 
It would mean a lot if you could take 2mins to leave a quick review on whichever platform you download the podcast.
And  if you have an Amazon Echo, download our Alexa Skill, search for EV News Daily and add it as a flash briefing.
Come and say hi on Facebook, LinkedIn or Twitter just search EV News Daily, have a wonderful day, I'll catch you tomorrow and remember…there's no such thing as a self-charging hybrid.
PREMIUM PARTNERS
BRAD CROSBY
PORSCHE OF THE VILLAGE CINCINNATI
VOLVO CARS CINCINNATI EAST
NATIONAL CAR CHARGING ON THE US MAINLAND AND ALOHA CHARGE IN HAWAII
DEREK REILLY FROM THE EV REVIEW IRELAND YOUTUBE CHANNEL