The Delhi Belly edition: Digesting the wisdom of our NCR founders! - Part 1
Episode 108,
Oct 07, 2021, 04:18 AM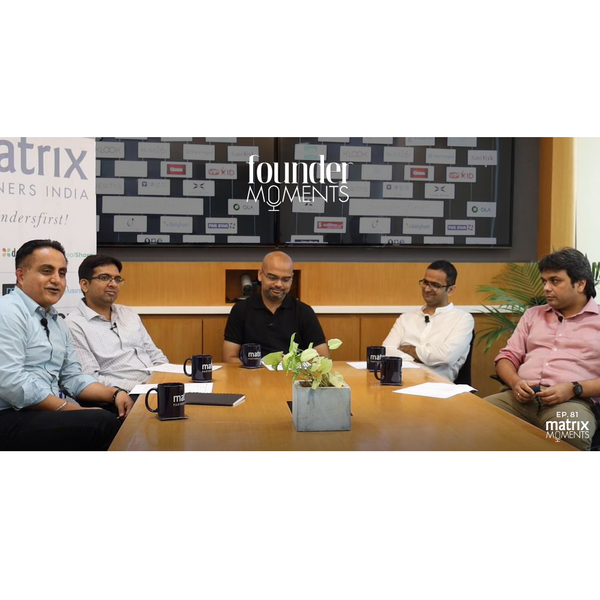 Todays discussion is heavily centered around the prevailing start-up environment and we're here to essentially take stock of the current scenario, from the overheated funding situation, to exits, MNA's, remote hybrid working models, the COVID impact, all of these and more. We have with us today, Chirag Taneja, the Co-founder of GoKwik, Amit Lakhotia, Founder of Park+, Anindya Dutta, the Co-founder of Stanza Living and Asish Mohapatra, Co-founder of ofBusiness, along with Avnish Bajaj, Founder and Managing Director at Matrix Partners India.