The Delhi Belly edition: Digesting the wisdom of our NCR founders! - Part 2
Episode 109,
Oct 12, 2021, 12:13 PM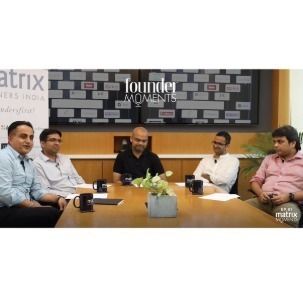 Hi and welcome back to part 2 of our Delhi edition Founder Moments episode. In todays episode we take stock of startup environment and the growing and burgeoning founder eco-system in Delhi NCR. we have with us today, Chirag Taneja, the Co-founder of GoKwik, Anindya Dutta, the Co-founder of Stanza Living, Amit Lakhotia, Founder of Park+, and Asish Mohapatra, Co-founder of Ofbusiness, along with Avnish Bajaj, Founder and Managing Director at Matrix Partners India. Tune - in.