AHSN Network at #HETT21 - innovator insights from Bridgit Care
Episode 30,
Oct 18, 2021, 03:43 PM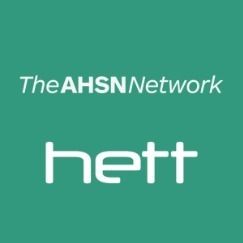 The third episode in a short series focusing on the AHSN Network at #HETT21. Our roving reporter, Nigel Thompson, interviews Neville Young, Director of Enterprise and Innovation at Yorkshire & Humber AHSN and Darren Crombie from Bridgit Care, one of the innovators hosted in the AHSN Network innovator zone. They discuss how AHSNs support innovators.