T3: Flock Freight with Mel Fairleigh, SVP of People and Darin Matuzic, Manager of Talent Acquisition
Episode 25,
Nov 08, 2021, 09:47 PM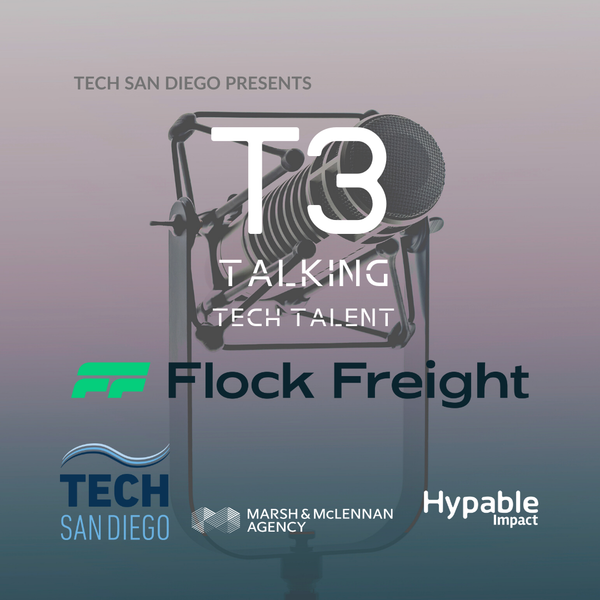 Join us for a fun conversation with Start-Up Unicorn Flock Freight! Flock Freight is hiring, and they want you. Erin and Kevin talk to Mel Fairleigh and Darin Matuzic from Flock Freight.
Flock Freight is the latest San Diego-based startup to reach Unicorn status and they are hiring! What is it like to be a "Flocker"? Tune in to hear the latest T3: Talking Tech Talent episode.
Kevin and Erin sit down for a virtual chat with Flock Freight's Mel Fairleigh, SVP of People, and Darin Matuzic, Mgr of Talent Acquisition. They talk about what it is like working for a unicorn startup and why they want YOU to join them.
Visit FlockFreight.com/careers
today to find the position that is right for you.
T3 is sponsored by Marsh and McClennan Agency West, Learn more at
marshmma.com
Producers for Tech San Diego Spotlight are Kevin Carroll and Sara Spiva. 
T3 is recorded remotely and edited by
Hypable Impact
Intro/Outro Music:
ikoliks
If you enjoyed this podcast episode, make sure to like, follow and share!