Showcase Episode: Poetry Summer School 2021
Season 5, Episode 3,
Nov 12, 2021, 11:59 AM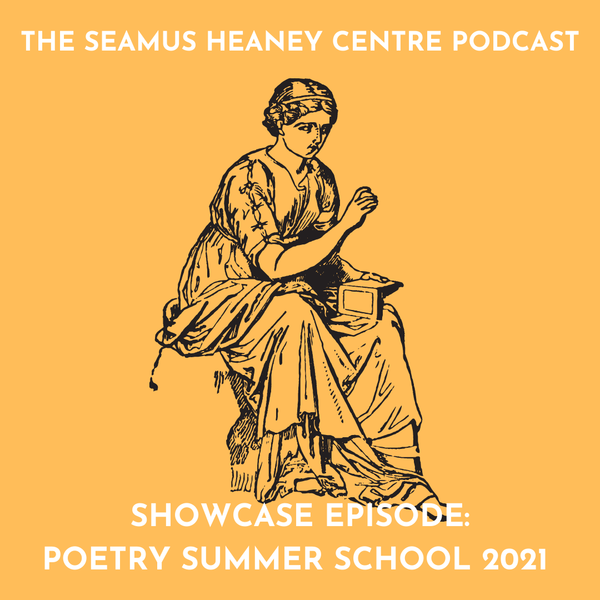 In this episode we're celebrating some of the exceptional writing produced during our annual Poetry Summer School.
This Summer School Showcase is hosted by Elizabeth McIntosh, with some words of introduction from Seamus Heaney Chair of Poetry, Nick Laird. It features short readings from: 

Sara Falkstad, Steven Blythe, Isobel Jane, Jess McKinney, Lucy Duggan, Ashley Elizabeth Best, Rebecca K Morrison, Lynda Hewitt, Elizabeth McGeown, Daniel Bresland, and Bernie Crawford. 


The episode was produced by Conor McCafferty and Rachel Brown, with thanks to Nick Boyle for his music. Special thanks to all our summer school poets.