29 Nov 2021 | Major Update To Nissan's EV & Battery Strategy
Episode 1293,
Nov 29, 2021, 05:00 PM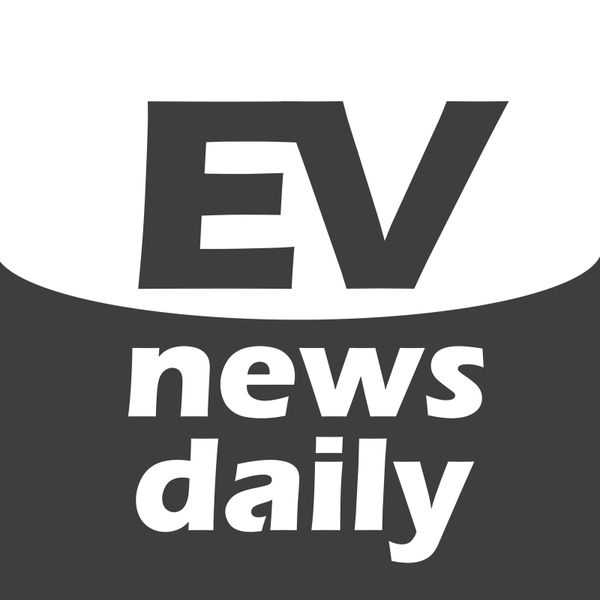 Today's big EV stories: • Nissan to launch 15 new EVs by 2030, solid state batteries by 2028 • Nissan revs up e-vehicle race with $18 billion plan • Ford, Rivian no longer developing electric vehicles together • 2022 Kia Niro walkaround video shows bold new design in the metal • Rivian R1T's first real-world towing test shows 62% range loss • New Update Informs Tesla's FSD Beta Testers They'll Have To Give Up VIN-Associated Crash Videos • Tesla's Elon Musk Responds To General Motors 'Leading' In EVs • Buttigieg: Families who buy electric vehicles 'never have to worry about gas prices again' • Proposed Changes to the Federal EV Tax Credit Passed by the House of Representatives • CATL confirms plans to supply LFP batteries to Hyundai
Show #1293
Good morning, good afternoon and good evening wherever you are in the world, welcome to EV News Daily for Monday 29th November. It's Martyn Lee here and I go through every EV story so you don't have to.
- By 2030, Nissan is aiming for electrified vehicles to account for 50% of its global sales, and by 2050 it plans to be carbon-neutral "across the lifecycle of its products".
- Nissan plans to increase its electrified vehicle sales by 40% in the US and China, 55% in its Japanese home market and 75% in Europe by 2026.
- The manufacturer has committed to investing two trillion yen (£13.24bn) in electrification and new vehicle technology over the next five years, during which time it will usher in 20 new EV and electrified models.
- Significantly, it has also pledged to usher in cobalt-free EV batteries by 2028, which it says will reduce costs by 65%, and plans to have EVs equipped with solid-state batteries on sale by 2028.
- Nissan will open a pilot plant for solid-state batteries in Yokohama, Japan, in 2024, and says the technology will allow it "to expand its EV offerings across segments and offer more dynamic performance".
- The automaker, whose Leaf was the first modern mass market electric car launched in the US a decade ago, will invest $18 billion through 2030 to develop 23 electrified models that includes hybrids and 15 all-electric vehicles.
- No new production models were announced during the event, but several concepts were revealed, including an electric pickup called the Surf-Out and the Max-Out convertible sports car.
- Nissan's investment will increase its annual battery production capacity to 130 gigawatt-hours by 2030, while Toyota recently announced a $13.5 billion program to boost its output to 200 GWh by the same date.
- Nissan's next US market electric vehicle, the Ariya SUV, is scheduled to go on sale in the US in fall of 2022 at a starting price of $47,125.
- Ford and Rivian have abandoned plans to co-develop an electric vehicle, Ford CEO Jim Farley has confirmed
- Ford was one of Rivian's early major investors in 2019 and currently holds a 12% stake in the startup. The companies announced in January 2020 that Rivian would build an electric SUV for Lincoln but canceled the project in April of that year amid the outbreak of the coronavirus pandemic.
- "Right now, we have growing confidence in our ability to win in the electric space," Farley told Automotive News.
- Ford invested a total of $1.2 billion in Rivian, but its position is worth over $12 billion following Rivian's recent IPO.
- The Rivian R1T just began deliveries before 2021's third quarter ended. Now that owners have had some time with their Rivian pickups, the real-world tests of the features that potential buyers are curious about are beginning. One of the most significant is a real-world towing test to prove range loss, especially as Rivian has flaunted its vehicle as a capable and dominant off-road pickup capable of handling the most stressful of tasks.
- Instagram user @gideontherivian took it into their own hands to prove range loss, which evidently resulted in a 62% degradation of the battery after just 118 miles of travel.
- @Gideontherivian's real-world towing test involves an open trailer with a Shelby Mustang GT on it
- The Shelby and the Rivian R1T, along with the trailer, the vehicle's occupants, and additional cargo, bring a total weight of 14,260 pounds. The test is relatively extensive, as the trip is from Detroit to Los Angeles.
- According to the center screen display, the electric truck has 44 miles of range with 37% battery remaining. With a range of 315 miles (505km) on a full charge, that works out to just 118 miles from the 135kWh battery pack, or about 62% range loss.
- Whether you're looking at the EV version or the hybrid Niro, the design is something that can be described as radical. It took a lot of cues from the Kia HabaNiro Concept from 2019, mostly seen at the front fascia and the funky body panel in between the C and D pillars.
- Probably the biggest deviation in the cabin is the inclusion of a rotary knob for gear shifting, as well as the integration of two screens, one for the infotainment and the other for the instrument. However, this is just a design reveal for the 2022 Niro. Kia hasn't disclosed technical details for the small crossover, though we know that it's going to arrive with three powertrain options: hybrid, plug-in hybrid, and EV.
- 1. Tax Credit Becomes Refundable
- 2. Elimination of the 200,000 Sales Cap Per Manufacturer
- 3. Manufacturer Suggested Retail Price (MSRP) Caps
- 4. Adjusted Gross Income (AGI) Caps
- 5. Option to Convert the Tax Credit to a Time of Purchase Rebate
- 6. $4,000 Base Tax Credit
- 7. Battery Size Minimum of 10 kWh
- 8. $3,500 Bonus Credit for Minimum 40 kWh Battery
- 9. $3,500 Bonus Credit for Minimum 50 kWh Battery (2027)
- 10. $4,500 Bonus Amount for EVs Assembled in the US in a Union Plant
- 11. $500 Credit for US-Manufactured Battery Cells
- 12. US Final Assembly Requirement in 2027
- 13. Expiration of EV Tax Credits
Which EV makers are on Santa's naughty or nice lists – and tell me why!
It would mean a lot if you could take 2mins to leave a quick review on whichever platform you download the podcast.
And  if you have an Amazon Echo, download our Alexa Skill, search for EV News Daily and add it as a flash briefing.
Come and say hi on Facebook, LinkedIn or Twitter just search EV News Daily, have a wonderful day, I'll catch you tomorrow and remember…there's no such thing as a self-charging hybrid.
PREMIUM PARTNERS
BRAD CROSBY
PORSCHE OF THE VILLAGE CINCINNATI
VOLVO CARS CINCINNATI EAST
NATIONAL CAR CHARGING ON THE US MAINLAND AND ALOHA CHARGE IN HAWAII
DEREK REILLY FROM THE EV REVIEW IRELAND YOUTUBE CHANNEL