30 Nov 2021 | BMW i4 Customer Deliveries Begin
Episode 1294,
Nov 30, 2021, 05:00 PM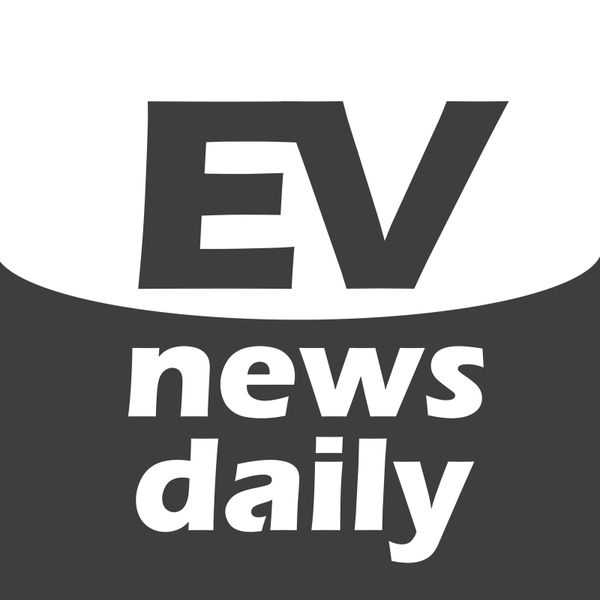 Today's big EV stories: • China to allocate 38.5 billion yuan worth of NEV subsidies in 2022 • Around 1,000 Spanish petrol stations install electric car charging points • The UK's National Highways to try battery storage • BMW i4 Customer Deliveries Begin In Germany Three Months Early • BMW eDrive Zones now available in 138 European cities • Renault Master ZE gets range upgrade • Hyundai Home ecosystem due in 2022 will cover solar, charging, energy storage • Tesla withdraws application in subsidies for German factory • Tesla production in Berlin looking to take off this year • Elon Musk tells Tesla employees to stop rushing to increase quarterly deliveries
Show #1294
Good morning, good afternoon and good evening wherever you are in the world, welcome to EV News Daily for Tuesday 30th November. It's Martyn Lee here and I go through every EV story so you don't have to.
- China plans to appropriate around 38.5 billion yuan ($6.033 billion) next year to subsidize the projects for saving energy and cutting carbon emissions, according to a notice recently issued by China's Ministry of Finance.
- China hopes new energy vehicle (NEV) sales can reach around 20% of all car sales in 2025, China's State Council said in Nov. 2020 in a plan for development of the NEV sector.For the first ten months of 2021, NEV sales in China amounted to 2.542 million units, accounting for 12.12% of the country's total new car sales
- Around 1,000 Spanish petrol stations must install electric car charging points
- The Government of Spain continues to move forward with its strategy for the growth of the electric car in Spain. A proposal has reportedly just been released to public information by the Ministry for the Environment (Miteco).
- It included a ministerial order that establishes a list of fuel supply facilities, along with fuels required to install electric recharging infrastructures, as well as the exceptions and technical impossibilities for its fulfillment.
- more than 1,000 petrol stations across Spain, with sales of more than five million litres per year, or relevant weight, must install at least one charging point for electric vehicles.
- Within a period of 21 months from the entry into force of the aforementioned Law, that is, February 2023, service stations with sales of more than 10 million litres of petrol and diesel in 2019 must install at least one 150 kW recharging point.
- The UK government has said that around 20 energy storage systems are to be deployed at service stations where the grid supply is not always sufficient to support high power charging stations.
- National Highways aims to invest £11 million and is currently discussing the possibilities with prospective suppliers. Within the next two years, the plan is to install what will essentially be giant battery units that will connect to the motorway services operators' charge points.
- Malcolm Wilkinson, Head of Energy for National Highways, said: "Whilst we have limited control over the number of petrol and diesel cars on the network, by supporting the expansion of the rapid charge points network, we hope to increase EV drivers' confidence for all types of journeys, both long and short."
- Customer deliveries of the first i4 EVs began at the BMW Welt in Munich last weekend, three months earlier than the automaker originally planned. Bernhard Kuhnt, senior vice president BMW Group Market Germany, said that demand for the i4 is very high.
- On the occasion, BMW i4 owners were invited to an accompanying program around the fully-electric Gran Coupe in Munich.
- The BMW i4 is available in two variants at launch, the single motor i4 eDrive40 and dual motor i4 M50. Both feature an 83.9 kWh lithium ion battery pack (80.7 kwh net capacity) enabling an estimated range of 300 miles (482 km) for the former and 245 miles (394 km) for the latter (both for the US market).
- "With the BMW i4, we have absolutely struck a chord. You can see this from the very high demand for this car. We are delighted to be expanding our electrified product line-up with this sporty, fully-electric Gran Coupé at exactly the right time and to present the first vehicles to our customers today – three months earlier than originally planned. The first delivery of a BMW i4 today, and the first BMW iX in about a week, are further milestones for the BMW Group on the road to electromobility."
- The BMW Group is introducing its innovative eDrive Zones in another 20 European cities, including Copenhagen, Verona and Toulouse. This means that a total of 138 cities in Europe are now benefiting from this trailblazing technology. The service is expected to be rolled out in at least another 30 cities worldwide in the coming year.
- In an eDrive Zone, BMW plug-in hybrid vehicles automatically switch to all-electric driving mode upon entering inner city areas. Then, the plug-in hybrid models drive locally emission-free – just like purely electric vehicles – and with low fuel costs, as electric motors are much more efficient than combustion engines for driving in city traffic. The vehicle recognises the designated areas using geofencing technology and GPS. The automated eDrive feature is available as standard in many existing and all future BMW plug-in hybrids. Drivers are rewarded with bonus points for each all-electric kilometre driven – and with double points in an eDrive Zone – which they can redeem for charging credit. In turn, drivers also collect bonus points while charging their vehicle.
- The 20 latest cities to be added are: Aberdeen, Bregenz, Brescia, Bristol, Cambridge, Cardiff, Copenhagen, Cork, Coventry, Florence, Klagenfurt, Lille, Matosinhos, Naples, Oeiras, Oxford, Sheffield, St. Pölten, Toulouse and Verona.
- The fully electric Renault Master Z.E. will get more battery capacity and greater range from spring 2022. The electric van has been equipped with new 52 kWh batteries, an addition that increases the vehicle's effective range to 190 km.
- The battery storage capacity of the Renault Trucks electric Master has increased to to 52 kWh - from 33 kWh. The new capacity thus extends the vehicle's effective range to 190 km (WLTP City cycle range of 244 km). With a fast charger, the Renault Trucks Master Z.E. is now 80% charged in 2 hours and reaches full charge in 3 hours.
- Hyundai recently unveiled a coordinated home-energy ecosystem, bundling EV charging, solar, and home energy storage. Dubbed Hyundai Home, the service will provide one-stop shopping for these products to Hyundai customers, the automaker said in a press release. It's scheduled to launch in certain markets in 2022.
- A service integrating home charging, solar, and energy storage could be a great complement to the Hyundai Ioniq 5 crossover. Charging an electric car from a home solar installation reduces that car's overall carbon footprint and the owner's dependence on the grid. The Ioniq 5 is also equipped for bidirectional charging, potentially allowing it to discharge some power into energy storage battery packs when needed.
- The launch of Hyundai Home also builds on the automaker's previous hints that the Ioniq sub-brand will span beyond cars. The Ioniq 5 itself will also be available through an innovative lease that will let intenders try before they buy. Hyundai has said research indicates likely EV buyers are big users of subscription services, so a different leasing model was worth trying.
- Tesla has withdrawn an application for over $1 billion in subsidies for battery production at Gigafactory Berlin. According to Electrek, a spokesperson for the Germany Economy Ministry confirmed the news in a statement.
- After the news came out, CEO Musk made a comment that suggested Tesla withdrew the applications because it does not want any subsidies. Meanwhile, the Financial Times went into the details of the programme and found a clause that might be the cause of withdrawal. Companies are not eligible for the funds if they have already deployed the same battery production at another plant, the report citing FT, said.
- The publication suggested that ongoing delays in achieving approval to start production at Gigafactory Berlin could make Tesla ineligible for the funds since it is also deploying battery production at Gigafactory Texas and Shanghai.
Which EV makers are on Santa's naughty or nice lists – and tell me why!
It would mean a lot if you could take 2mins to leave a quick review on whichever platform you download the podcast.
And  if you have an Amazon Echo, download our Alexa Skill, search for EV News Daily and add it as a flash briefing.
Come and say hi on Facebook, LinkedIn or Twitter just search EV News Daily, have a wonderful day, I'll catch you tomorrow and remember…there's no such thing as a self-charging hybrid.
PREMIUM PARTNERS
BRAD CROSBY
PORSCHE OF THE VILLAGE CINCINNATI
VOLVO CARS CINCINNATI EAST
NATIONAL CAR CHARGING ON THE US MAINLAND AND ALOHA CHARGE IN HAWAII
DEREK REILLY FROM THE EV REVIEW IRELAND YOUTUBE CHANNEL