Holidays UnWrapped ep.215 #GrownDadBusiness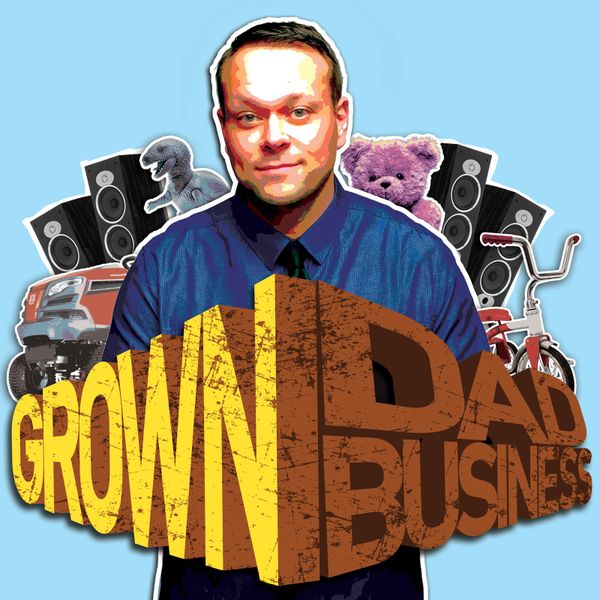 Merry Holidays! This episode has all the holiday treats with talm'bout 'Spotify Wrapped,' Snoop Dogg, gift card accoutrements, holiday shipping, hot flashes for Dads, Pittsburgh party moms, adult-on-adult gifting, all the Holiday hip-hop, Reindeer names and the great chicken wing shortage. Guest Aaron Crothers
--
Holiday Gifts from PENN's CHOICE CBD!
Use 'GROWNASS' for 20% ANYTHING storewide including the selection of gift boxes!
Pennschoice.com
&
PennsReserve.com
Premium Delta-8, Pre-rolls, Hemp Flower, Salves, Tinctures, Bath bombs, & Gummies - something for pets too! (Check State Laws per website)
Find the PODCAST VIDEO FREE on Patreon!
Please consider supporting monthly on
Patreon.com/AaronKleiber
- a way to subscribe monthly - just like Netflix - to your favorite creative people AND get exclusive content -
all Links @
Linktr.ee/AaronKleiber
*Aaron's Comedy Special '
Grown @%$ Dad
' Streaming NOW on Amazon!
Audio available on iTunes, Spotify, Pandora, IHeartRadio AND SiriusXM!
Do me a favor? Anywhere you LISTEN to the podcast - can you write us a review on iTunes? Even SUBSCRIBE to the podcast on every podcast platform you have, that'd be great.
Original Music by kidmental,
www.kidmental.com
Instrumental theme, engineered by Ryan Pahnke, sampled "King for a Day" by Passion HiFi @Passion_HiFi
EvilTwinRecords.com
Produced & Edited by Aaron Kleiber