My Radio 1 Roadshow...In Wales With Shaun Tilley, Smiley Miley, Gary Davies and Mike Read
Episode 60,
Dec 26, 2021, 01:53 PM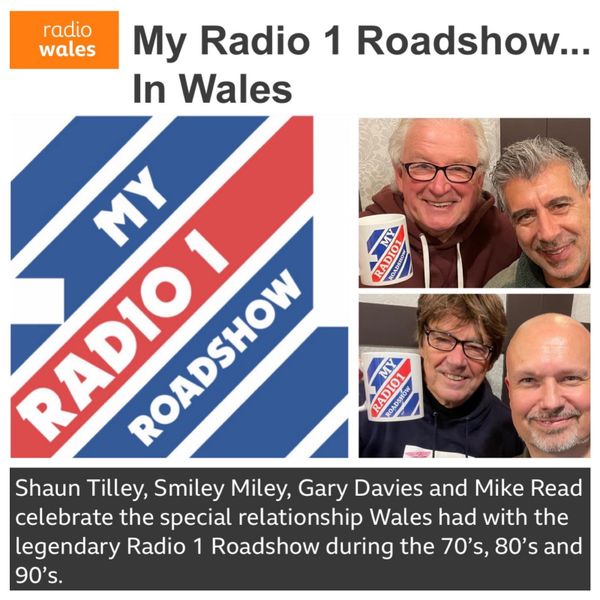 From its launch in 1973, right through the 70's, 80's and 90's...The Radio 1 Roadshow was the world's biggest free broadcasting event! In this edition of the series Shaun Tilley and Smiley Miley visit BBC Radio Wales with guests Gary Davies and Mike Read as they share their Welsh stories of fronting the Roadshow. Plus there's memories from Adrian Juste, Paul Burnett, Janice Long, Andy Peebles, Simon Mayo, Emperor Rosko, Dave Pearce and more!!