Episode 11: Siblings Tell All
Episode 11,
Jan 11, 2022, 10:39 PM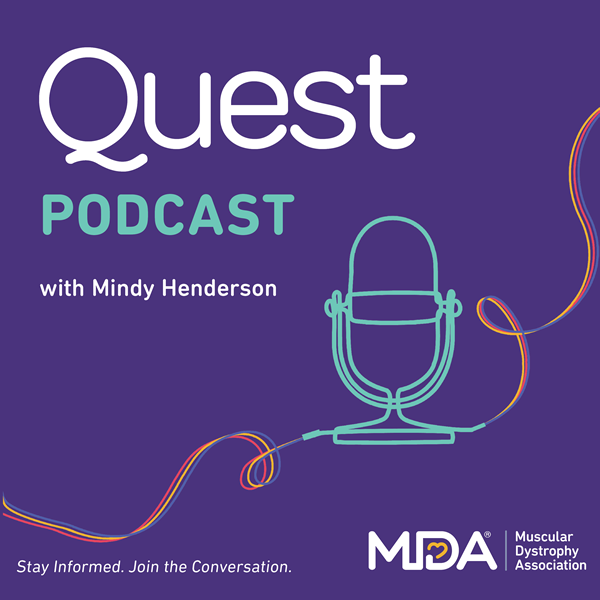 Having a sibling can be amazing. Siblings can be built-in playmates and best-friends, your partner in crime and a constant in an individual's life. Siblings represent deep-roots and home for the entire life journey they embark on together. But sibling relationships are not without complications. In this episode, we are talking to sibling pairs where one of the siblings has a neuromuscular condition and the other does not. We'll explore the dynamics and speak with the siblings as well as a resident expert from the Sibling Support Project about considerations and strategies for navigating this relationship.
Transcript
Guests: 


Ian Yenzer graduated Cum Laude, from Maryville University in 2017 with a degree in psychology. He has completed some Masters level courses towards rehabilitation counseling. Ian worked part time at Exceptional Equestrian's (horse riding therapy) as well as the YMCA since graduation.


He enjoys being outside with his dogs - Shrek, a black lab service dog and Ollie, a miniature dachshund. Ian likes riding his four wheeler and side by side and being out in nature. He tries to exercise daily by using stationary bike and likes to stand up in his tram (similar to a stand lift) to get out of the usual sitting position and stretch. He also likes to read and play video games in his free time.


Ian lives with Becker Muscular Dystrophy.


Dr. Abby Yenzer received her doctorate of physical therapy from the University of Evansville in 2017. She has worked in the Washington University Neuromuscular clinic since 2018. Working in the Neuromuscular clinic was her goal from early on in her education. She has been a camp counselor at MDA camp and looks forward to camps return. In the clinic, she works with patients of all ages to determine their current level of function and make recommendations to improve/ease activities of daily life. She also tries to follow up with patients throughout the year to help progress HEPs and review needs. She is involved in clinical research as a clinical evaluator to help the study team determine if there are changes in strength and endurance related to a trial drug or procedure. Her passion is working with patients and subject participants of all backgrounds and diagnoses to offer beneficial activities to help each individual live as independently as possible.


Connect with Abby: abbyyenzer@gmail.com 


Chris Carroll lives in East Norriton, PA with his wife Joy and their 1-year-old daughter Jordyn. He works as a Sales Mentor for a Home Remodeling Company, and lives with Limb Girdle Muscular Dystrophy Type 2D.


Dan Carroll is 43 yrs old and resides in Springfield, PA with wife Jackie and sons Danny and Joey. His occupation is a carpenter foreman in the carpenters union. Dan enjoys coaching and watching his kids play sports. He also enjoy spending time with family.


Emily Holl is the Director of The Sibling Support Project at Kindering, the first national program dedicated to the life-long and ever-changing concerns of millions of brothers and sisters of people with special developmental and health concerns. Emily is a social worker, author, and trainer who has provided workshops and groups for siblings and families, presented extensively on sibling issues, and has conducted and published sibling research. A sibling, and board member of the national Sibling Leadership Network, Emily has written about her experiences in blogs, magazines and books such as "Thicker than Water." She was a co-editor of "The Sibling Survival Guide: Indispensable Information for Adult Brothers and Sisters of People with Disabilities," published by Woodbine House in 2014. Emily earned a Bachelor of Arts from the University of Massachusetts, a Master of Fine Arts from Columbia University, and a Master of Social Work from Hunter College at the City University of New York.


Connect with Emily: 


Mindy Henderson is the Editor-in-Chief of MDA's Quest family of content and the host of this podcast. She was diagnosed with Spinal Muscular Atrophy, type 2 when she was 15 months old and has been a life-long partner to MDA. Mindy is also a motivational speaker and a writer, with her first book set to hit book stores in Summer of 2022.


Connect with Mindy: