"CELEBRATING DR. KING"
Episode 29,
Jan 14, 2022, 06:50 PM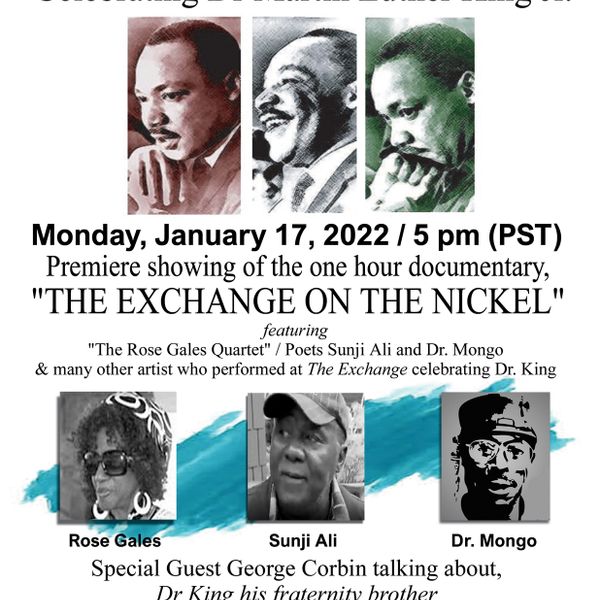 "Celebrating Dr. Martin Luther King"
Monday, January 17, 2022 @ 5 pm (PST)
Premiere showing of the one hour documentary,
"THE EXCHANGE ON THE NICKEL" 
Featuring "The Rose Gales Quartet", Poets Sunji Ali and Dr. Mongo and many other artist who performed at The Exchange celebrating Dr. King. Special guest George Corbin talking about Dr. King as his fraternity brother. This is a FREE Event and please register early!